High consumption of artificially sweetened beverages may lead to premature death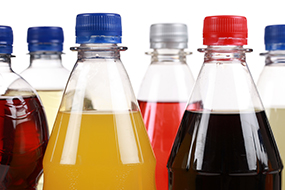 DELHI: A new study links the consumption of sugar-sweetened beverages (SSBs) with premature death from cardiovascular disease (CVD), the risk of early death being more pronounced in women. The study found that high consumption of ASBs i.e drinking four or more artificially sweetened beverages (ASBs) per day was associated with an increased total and CVD mortality risk of mortality in women.
The study also found that SSBs consumption twice weekly is associated with increased all-cause mortality. Also, drinking one ASB per day instead of a sugary one lowered the risk of premature death. The study has been published in the journal Circulation.
Sugar-sweetened beverages have consistently been associated with deleterious health outcomes, but the data on artificially sweetened beverages are still accumulating. Vasanti S. Malik, Nutrition, Harvard T.H. Chan School of Public Health, Boston, MA, and colleagues conducted the study to determine whether the consumption of ASBs or SSBs is associated with increased mortality.
The participants included 37,716 men from the Health Professionals Follow-up Study and 80,647 women from the Nurses' Health Study.
Also Read: American Heart Association warns kids against consumption of diet beverages
Key findings of the study include:


During 3.4 million person-years of follow-up, 36,436 deaths occurred (deaths related to cardiovascular disease [CVD], 7896). Analyses adjusted for diet and lifestyle factors.


Consumption of SSBs at least twice weekly, compared with less than monthly use, was associated with higher risks for all-cause mortality (hazard ratios: 2–6 portions/week, 1.06; once-daily use, 1.14; ≥2/day, 1.21) and CVD mortality ; risks increased with greater use.


For ASBs, only the highest intake category (≥2/day) was associated with significantly higher total mortality and CVD mortality; risks increased with greater use.


In stratified analyses, the heightened risk with ASBs occurred only in people who were overweight or had high levels of physical activity.


In further analyses, ASBs were associated with mortality only in the female-predominate Nurses' Health Study, and the association was restricted to very high use (≥4/day).


ASBs were not associated with cancer mortality (12,380 deaths).


Consumption of SSBs is associated with elevated risks for death, driven by an increase in CVD mortality.


Only very high consumption of ASBs was associated with total and CVD mortality.


Stratified analyses showed that the positive association between ASBs and mortality was found only among those who were overweight or had high levels of physical activity, possibly indicating reverse causation.


Also Read: Sugar-sweetened beverages increase risk of chronic kidney disease
"Our results provide further support to limit intake of SSBs and to replace them with other beverages, preferably water, to improve overall health and longevity," said Dr. Malik.
For detailed study log on to
https://doi.org/10.1161/CIRCULATIONAHA.118.037401
Source : With inputs from Circulation