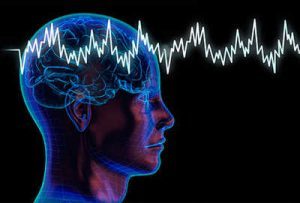 A new study published in the journal Movement Disorders reports that higher levels of total and low‐density lipoprotein cholesterol in men may decrease the risk of developing Parkinson disease.
Violetta Rozani and his associates conducted a population‐based cohort study of 261,638 statin‐free individuals (aged 40‐79 years)  to evaluate the association between serum cholesterol levels over time and the risk of Parkinson's disease (PD). The study with repeated measures of total, low, and high-density lipoprotein cholesterol was performed from 1999 to 2012. Individuals were followed from their first cholesterol test until PD incidence, death, or end of the study. The PD incidence was assessed using a validated antiparkinsonian-drug tracing approach.
Read Also: Domperidone use in Parkinson disease doubles mortality risk
Key study findings:
A total of 764 (3.3% patients aged 65 + years) incident PD cases were detected during a mean follow-up of 7.9 (±3.6) years.
Disease incidence rates increased with age for both men and women, ranging from 0.06% in men and 0.04% in women at ages 40-44 to 4.8% in men and 3% in women at ages 75-79.
In men ages 50 to 69, higher total cholesterol levels were associated with an 18-29% reduced risk of Parkinson's, whereas high LDL-C levels were linked to a 20-28% reduced risk.
In women aged 70 to 74, a similar protective association was reported but were not much promising. Higher total cholesterol levels were linked to a reduced risk of up to 7%, and high LDL-C levels correlated with a 2-12% reduced risk of Parkinson's.
Analysis of one-year lagged clinical data revealed that total cholesterol levels greater than 180 mg/dL and LDL-C higher than 110 mg/dL were associated with a reduced risk of Parkinson's disease in statin-free middle-age men and elderly women.
Read Also: Immunosuppressants may provide protection against Parkinson's disease
The investigators warrant the need of future research to analyze the specific relationship between sex differences and the protective nature of lipid proteins on Parkinson disease and confounding variables that could play a role in this relationship and diagnosis of Parkinson's disease.
In Parkinson's disease, certain nerve cells (neurons) in the brain gradually break down or die. Many of the symptoms are due to a loss of neurons that produce a chemical messenger in your brain called dopamine. When dopamine levels decrease, it causes abnormal brain activity, leading to symptoms of PD.
For reference log on to https://doi.org/10.1002/mds.27413