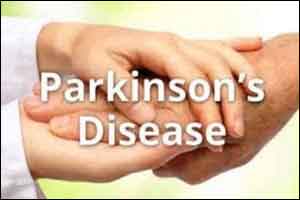 Dr Angus Macleod of the University of Aberdeen in the United Kingdom and associates in an incident cohort study have found out that a high-calorie diet could help to increase the life expectancy of individuals with Parkinson's disease.The study has been published in the journal Neurology.
Parkinson's is the second most common age-related neurodegenerative disorder after Alzheimer's disease. An estimated seven million to 10 million people worldwide have Parkinson's disease.
The prevalence of the disease ranges from 41 people per 100,000 in the fourth decade of life to more than 1,900 people per 100,000 among those 80 and older.The incidence of the disease, or the rate of newly diagnosed cases, generally increases with age, although it can stabilize in people who are older than 80. An estimated 4 percent of people with Parkinson's are diagnosed before the age of 50.
Usually weight loss is common among people with Parkinson's disease, but  Dr. Macleod and colleagues  conducted the study to evaluate  weight change over time in patients with Parkinson disease (PD), those with atypical parkinsonism and matched controls; to identify baseline factors that influence weight loss in parkinsonism; and to examine whether it predicts poor outcome.
They analyzed data from the Parkinsonism Incidence in North-East Scotland (PINE) study, an incident, population-based prospective cohort of parkinsonian patients and age- and sexmatched controls with annual follow-up. Mixed-model analysis described weight change in patients with PD, those with atypical parkinsonism, and controls. Baseline determinants of sustained clinically significant weight loss (.5% loss from baseline) and associations between early sustained weight loss and death, dementia, and dependency in parkinsonism were studied with Cox regression.
Results: A total of 515 participants (240 controls, 187 with PD, 88 with atypical parkinsonism) were followed up for a median of 5 years. At diagnosis, atypical parkinsonian patients had lower body weights than patients with PD, who were lighter than controls. Patients with PD lost weight more rapidly than controls, and weight loss was most rapid in atypical parkinsonism. After multivariable adjustment for potential confounders, only age was independently associated with sustained clinically significant weight loss (hazard ratio [HR] for 10-year age increase 1.83, 95% confidence interval [CI] 1.44–2.32). Weight loss occurring within 1 year of diagnosis was independently associated with increased risk of dependency (HR 2.11, 95% CI 1.00–4.42), dementia (HR 3.23, 95% CI 1.40–7.44), and death (HR 2.23, 95% CI 1.46–3.41).
The authors concluded that  Weight loss occurs in early parkinsonism and is greater in atypical parkinsonism than in PD. Early weight loss in parkinsonism has prognostic significance, and targeted dietary interventions to prevent it may improve long-term outcomes.Our finding that those who lose weight have poorer outcomes is important because reversing weight loss may therefore improve outcomes. 
For more details click on the link : http://www.neurology.org/content/early/2017/10/27/WNL.0000000000004691.full.pdf+html