High BP of more than 130 mmHg linked to less cognitive decline in elderly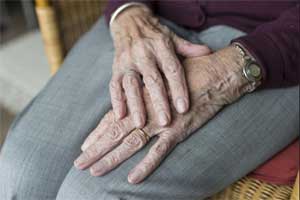 Netherlands: Patients aged ≥75 years undergoing treatment for hypertension, with systolic blood pressure (SBP) higher than 130 mmHg, showed a less cognitive decline, compared with patients with SBP lower than 130 mm Hg, says a recent study.
The study, published in the journal Annals of Family Medicine, found that in older patients undergoing antihypertensive treatment, having an SBP lower than 130 mmHg is linked to additional cognitive decline, especially in those with complex health problems.
The latest guidelines from the American College of Cardiology/American Heart Association recommend keeping SBP lower than 130 mmHg for noninstitutionalized older patients.
Sven Streit, Institute of Primary Health Care (BIHAM), University of Bern, Bern, Switzerland, and colleagues aimed to aimed to determine if SBP) n patients undergoing antihypertensive treatment is associated with 1-year changes in cognitive/daily functioning or quality of life (QoL) in persons aged ≥75 years with or without complex health problems.
Researchers reviewed data from 1,266 patients (average age, 82.4 years) undergoing hypertension treatment from a prospective cohort. These patients were divided into groups based on their systolic BP the year before the study started. The patients were followed for 1 year.
Therefore, the investigators analyzed data from the Integrated Systematic Care for Older Persons (ISCOPE), a population-based prospective cohort study with a follow-up of 1 year. They evaluated changes from baseline to 1-year follow-up using several measures, including the Mini–Mental State Examination (MMSE), which assesses cognitive function; the Groningen Activity Restriction Scale (GARS), which assesses the ability to care for oneself and live independently; and the EQ-5D-3L, a quality-of-life index.
Findings of the study include:


Among those receiving antihypertensive therapy (1057; 83.5%) whose SBP was lower than 130 mmHg, the crude cognitive decline on the MMSE was 0.90 points, compared with 0.14 points in participants whose SBP was higher than 150 mmHg


When the researchers restricted their analysis to participants with complex health problems (n = 674; 53%), the findings were similar. Compared with those with SBP lower than 130 mmHg, participants with SBP of 130 – 150 mmHg demonstrated less cognitive decline after 1 year by 0.99 points on the MMSE and by 1.39 points among those with SBP higher than 150 mmHg.


By contrast, the association was not found for participants without complex health problems.


Participants with or without antihypertensive treatment had similar sociodemographic characteristics, but those undergoing antihypertensive treatment were more likely to have an SBP > 150 mmHg (35% vs 23%), cardiovascular disease (48% vs 4%), diabetes (23% vs 15%), higher GARS score (33.3 vs 31.2), and lower quality of life (0.66 vs 0.71).


"Our present findings suggest the importance of close blood pressure monitoring for patients undergoing antihypertensive treatment, to maintain optimal cognition especially in those with complex health problems, those for whom we observed the strongest effect," the researchers write.
"Hypertension trials, however, often exclude older, frail patients and those with complex health problems, and many have questioned the generalizability and applicability of the results of these studies," Streit and colleagues explain.
The authors encourage others to study the long-term safety and effectiveness of deprescribing antihypertensives to raise SBP in frail older individuals, but they say that for now, clinicians must choose the most appropriate treatment for individual patients.
"Our results suggest that SBP thresholds for treatment should be redefined, especially for frail older persons. Because older patients are more likely to be frail and experience accelerated cognitive decline, clinicians are advised to be cautious about lowering SBP too much," the researchers conclude.
For detailed study follow the link:
10.1370/afm.2367
Source : With inputs from Annals of Family Medicine