High BP, high platelet reactivity increase risk of major adverse cardiovascular events after PCI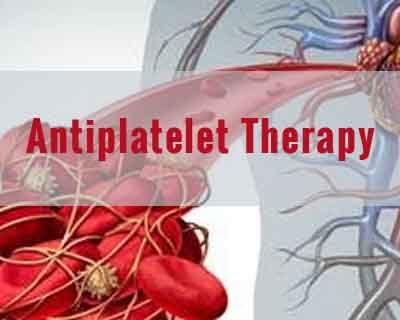 High blood pressure (BP) and residual high platelet reactivity with clopidogrel is associated with a high risk of major adverse cardiovascular events (MACE) in 2 years after a percutaneous coronary intervention (PCI), revealed a study published in The American Journal of Cardiology.
Antiplatelet therapy with clopidogrel has been the cornerstone in the management of coronary artery disease in patients with Acute Coronary Syndrome (ACS) and those undergoing Percutaneous Coronary Intervention (PCI) with clear benefits in the prevention of stent thrombosis following PCI. However, many patients continue to suffer recurrent ischemic events. This has been partly attributed to High residual platelet reactivity (HRPR) or high on-treatment platelet reactivity (HTPR).
The study aimed at finding whether the risk of major adverse cardiac events (MACE) after a percutaneous coronary intervention (PCI) in patients with on-clopidogrel residual high platelet reactivity (HPR) varies in patients with versus without hypertension.
The authors conducted an ADAPT-DES trial which was prospective, multicenter registry of patients successfully treated with coronary drug-eluting stents (DES). HPR was defined as P2Y12 reaction units (PRU) >208, as assessed by the VerifyNow point-of-care assay. Multivariable Cox proportional hazards regression was used to assessing whether the adjusted association between HPR and 2-year risk of MACE (cardiac death, MI, or stent thrombosis) was different in patients with versus without hypertension.
Key Findings


A total of 6833 of 8582 patients (79.6%) had a history of hypertension.


Patients with compared to those without hypertension were older, more likely to have other cardiovascular risk factors, and had higher PRU. Patients with hypertension had significantly higher 2-year rates of MACE, all-cause death, and MI, and had nominally higher rates of stent thrombosis.


A significant interaction was present between hypertension and HPR regarding 2-year MACE risk.


Summing up, the authors concluded that following successful PCI with DES, 2-year MACE rates are increased in patients with both hypertension and residual HPR on clopidogrel. HPR had a greater effect on the risk of adverse events among patients with versus without hypertension.
For reference, click on the link
DOI:
https://doi.org/10.1016/j.amjcard.2019.07.044