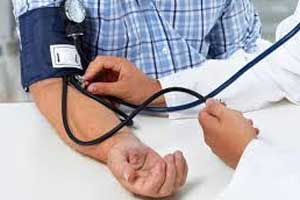 People with sustained elevated blood pressure (BP) have an increased risk for both aortic valve stenosis (AS) and aortic regurgitation (AR), according to a cohort analysis of 5.4 million non-CVD UK adults.
Findings of the study are published in the European Heart Journal.
Kazem Rahimi, a professor at the University of Oxford and deputy director of the university's George Institute for Global Health, and colleagues conducted the study to test two related hypotheses that elevated blood pressure is a risk factor for aortic valve stenosis (AS) or regurgitation (AR).
"To our knowledge, our study is the first longitudinal study with enough power to reliably report on age-specific associations across the whole spectrum of typical BP levels for both AS and AR," write the authors.
In this cohort study of 5.4 million UK patients with no known cardiovascular disease or aortic valve disease at baseline, the authors investigated the relationship between BP and risk of incident AS and AR.
Also Read: Latest Scientific Statement on Resistant hypertension by American Heart Association
Key Results:
 Over a median follow-up of 9.2 years, 20 680 patients (0.38%) were diagnosed with AS and 6440 (0.12%) patients with AR.
Systolic BP (SBP) was continuously related to the risk of AS and AR with no evidence of a nadir down to 115 mmHg.
Each 20 mmHg increment in SBP was associated with a 41% higher risk of AS (hazard ratio 1.41, 95% confidence interval 1.38–1.45) and a 38% higher risk of AR (1.38, 1.31–1.45).
Associations were stronger in younger patients but with no strong evidence for interaction by gender or body mass index.
Each 10 mmHg increment in diastolic BP was associated with a 24% higher risk of AS (1.24, 1.19–1.29) but not AR (1.04, 0.97–1.11).
Each 15 mmHg increment in pulse pressure was associated with a 46% greater risk of AS (1.46, 1.42–1.50) and a 53% higher risk of AR (1.53, 1.45–1.62).
"These findings collectively suggest that AS and AR might be partially preventable with potential implications on clinical practice guidelines for prevention of cardiovascular disease in general and valvular heart disease and hypertension in particular."
"Long-term exposure to elevated BP across its whole spectrum was associated with increased risk of AS and AR. The possible causal nature of the observed associations warrants further investigation," they concluded.