................................ Advertisement ................................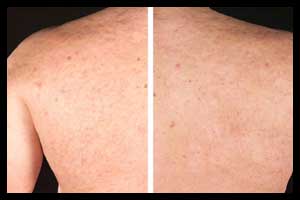 The United States and Canadian Hidradenitis Suppurativa Foundations released guidelines on the management of Hidradenitis Suppurativa. The guideline was published in the journal of the American Academy of Dermatology. 
The guideline presents recommendations for hidradenitis suppurativa's diagnosis, treatment, and evaluation.
Hidradenitis suppurativa (HS) is a painful, long-term skin condition that causes abscesses and scarring on the skin. The exact cause of hidradenitis suppurativa is unknown, but it occurs near hair follicles where there are sweat glands, usually around the groin, buttocks, breasts, and armpits.
................................ Advertisement ................................
Recommendations for grading and classification
................................ Advertisement ................................
Clinical performance, Hurley staging, and inflammatory lesion counts (abscesses and inflammatory lesions) are recommended.

Consider clinically following pain VAS and DLQI.

The recommended grading systems in research studies are the HiSCR, HS-PGA, Sartorius score, DLQI, and pain VAS; the HSIA and HSSA can also be considered.
Recommendations for screening for comorbidities
................................ Advertisement ................................
Perform a review of systems and a physical examination to screen for metabolic syndrome, depression, anxiety, diabetes, PCOS, and tobacco abuse.

Refer patients with additional risk factors for diabetes such as obesity, hypertension, hyperlipidemia, and acanthosis nigricans for HbA1c and/or fasting glucose testing.

Screen for depression, inflammatory bowel disease, autoinflammatory syndromes, and inflammatory arthropathy based on a review of systems.
Recommendations for lifestyle modifications and alternative treatments
Counsel smoking cessation.

Screen for obesity and counsel weight loss.

May recommend oral zinc supplements (weak evidence).

Insufficient evidence exists to recommend avoidance of dairy or brewer's yeast, vitamin D supplementation, avoidance of friction, deodorant, and depilation/shaving.
Recommendations for surgical modalities
Recurrent nodules and tunnels may be best treated with deroofing or excision.
Incision and drainage are recommended only for acute abscesses to relieve pain.
Wide local scalpel, CO2, or electrosurgical excision (with or without reconstruction) is appropriate for extensive chronic lesions.

Wound healing following surgery may be through secondary intention, primary closure, delayed primary closure, flaps, grafts, and/or skin substitutes.

Experience suggests that continuing medical therapy in the perioperative period is likely to be beneficial and poses minimal risk of increased postoperative complications.
Recommendations for pain management
Pain management in HS starts with disease control.

The multidimensional aspects of pain should be considered when dealing with pain management.

In select cases of severe pain, use of individualized, carefully prescribed short-acting opioid analgesics may be needed.

Recommend that chronic pain be managed according to the World Health Organization pain ladder.
Recommendations for wound care
Local wound care for surgical and nonsurgical wounds in HS follows the principles of best-practice individualized wound care.

Choice of dressing is based on the amount of drainage, location, peri-wound skin condition, cost, and patient preference.

Use of antiseptic washes is generally supported by expert opinion, though it carries a low risk of contact dermatitis.

Use of negative-pressure therapy for selected large open wounds for a short period (1-4 weeks) followed by delayed reconstruction may be beneficial.
Recommendations for light, laser, and energy sources
An Nd: YAG laser is recommended in patients with Hurley stage II or /III disease on the basis RCT and case series data and in patients with Hurley stage I disease on the basis of expert consensus.

Other wavelengths that are used for follicular destruction are recommended on the basis of lower-quality evidence.

CO2 laser excision is recommended in patients with Hurley stage II or III disease with fibrotic sinus tracts.

External beam radiation and PDT have a limited role in the management of patients with HS.
For reference, click on the link
DOI: https://doi.org/10.1016/j.jaad.2019.02.067
Author Details
Deepanjana Sarkar joined Medical Dialogues as a Desk Editor in 2019 for Speciality Medical Dialogues. She has been working as a medical content writer from 2 years and has covered several medical specialties including Cardiac Sciences, Dentistry, Diabetes and Endo, Diagnostics, ENT, Gastroenterology, Oncology, and Radiology. She has completed her Master's in Technology (M.Tech) in biotechnology from Kalinga Institute of Industrial Technology, Bhubaneswar. She can be contacted at deepanjana@medicaldialogues.in. Contact no. 011-43720751
................................ Advertisement ................................