Hexavalent chromium in cement causes Eczema in labourers: AIIMS study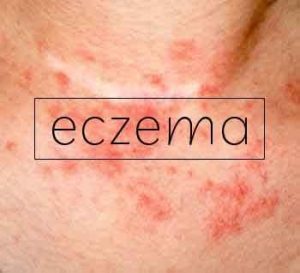 AIIMS doctors at the Department of Dermatology and Venereology in association with Sweden's Lund University researcher have conducted a study and found out that hexavalent chromium present in cement can lead to Eczema, dermatitis and other skin conditions in construction workers.
The researchers further tried to investigate if chromate eczema, foremost in construction workers in developing countries, can be avoided by using a protective cream.
"At AIIMS, we have been seeing many patients working in the construction industry and had been suffering from major skin allergies. After we witnessed a rise in the number of patients with such cases we decided to conduct a study," Dr Verma, Professor, Department of Dermatology and Venereology, AIIMS, told IANS.
Chromate eczema is still a large problem within the Construction sector in developing countries due to chromium in cement and WHO has stated that a reduction of chromate eczema is a prioritised area for the organisation. As per the study, occupational exposure to cement can also cause skin reactions like cement burns, toxic paronychia, subungual necrosis, folliculitis and petechiae.
"The initial symptoms emerge after working for several months. But the construction workers tend to ignore this as they are not aware of the health hazards. At AIIMS, many patients who have been working for more than two years have come with severely damaged skin," Dr Verma added.
Cement allergy can affect hands primarily but can also emerge in other parts of the body like the feet, arms, neck and even the face which are exposed to the elements."Once allergies (of any kind) develop on the skin, they remain for a long time and similar is the case with hazards to the skin arising from cement. The body tends to quickly react to any substance that doesn't suit it," Dr Verma added.
In developed countries, chromate eczema is less prevalent in the construction sector after a discovery in the 70s that the allergic form of chromium (hexavalent chromium) in cement could be transformed into a form that does not cause allergy by adding a reducing agent. In Europe and other developed countries it is more seen in the leather industry due to contact with leather Products that have been tanned with chromium salts.
The patients before the treatment go through a "patch test" to confirm the diagnosis and are then given steroid ointments locally and tablets orally, in addition, depending on their condition.
In order to cure the illness and avoid recurrence, the patient has to abstain from coming into contact with cement again. "But if one again goes back to the same construction work then the allergies will start appearing in seven to eight days," Dr Verma stated.
In EU it has been compulsory by law since 2005 to add a reducing agent to cement to prevent from chromate eczema.This step of adding ferrous sulphate with the cement can reduce the effect of harmful chemicals and can minimise the risk of cement allergy in developing countries like India also if implemented.