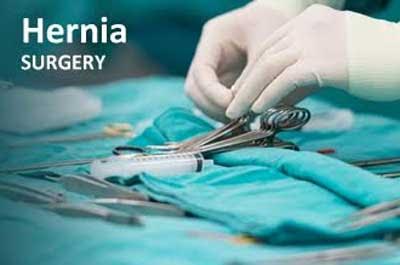 Mumbai  :  Apollo Hospital recently performed a successful hernia surgery, on 101 year-old, Mr. Ram Chandra, retired Tahsildar, Belgaum, now settled in Navi Mumbai. The surgery was performed by an experienced team of laparoscopic surgeons.
Mr. Ram Chandra was diagnosed with Hernia at the age of 90. He had been advised against the surgery, considering his age and risks associated with it. He continued to live with the hernia until recently. He was presented at Apollo Hospitals, Navi Mumbai with a lot of pain and swelling, associated with recurrent episodes of vomiting due to irreducible groin hernia. It had become increasingly difficult for him to manage even his daily activities including walking and eating.
On a thorough examination, Dr. Shalin Dubey, Consultant, Laparoscopic Surgeon, Apollo Hospitals, diagnosed that Mr. Ram Chandra had inguinoscrotal irreducible hernia near the groin and it was complex in nature.
Considering his age, the specialists took a multi-disciplinary team approach which was backed by state-of-the art infrastructure and technology. The surgery was performed on 19th October, 2016. Since then, Apollo Hospitals, Navi Mumbai, has closely monitored his progress and post discharge Mr. Ram Chandra has recovered well.
Dr. Shalin Dubey, Consultant, Laparoscopic Surgeon, Apollo Hospitals, Navi Mumbai, explained, "Hernia surgeries are among the most common. However, this particular case was complex in nature due to his age. With advancements in surgical techniques and safe anaesthesia, we were successfully able to treat the hernia of 15 cms in size. A major part of his small intestine was part of the hernia sac, which was treated and a mesh was placed. With this successful surgery, we are confident that he shall continue to be more active and lead a better quality of life."
Dr Narendra Trivedi, CEO, Apollo Hospitals, Navi Mumbai, said, "Apollo Hospitals, backed by state-of-the art technology and clinical expertise, is delivering superior clinical outcomes. This successful complex surgery is another milestone of the Group's clinical achievements and with this we strive to continually provide world-class health care services."