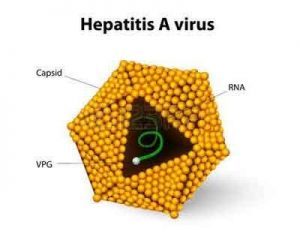 Abstract
Hepatitis A is a common disease with benign and self-limiting outcome; however, very rarely it is associated with pleural effusion. We present two cases, one 6-year-old girl and another 4-year-old boy, both of whom presented with bilateral pleural effusion associated with hepatitis A. Both children were managed according to protocols for hepatitis A, following which, the pleural effusion resolved spontaneously. Pleural effusion in hepatitis A is benign and self-limiting. It does not need any separate test or treatment.
For more details click on the link: https://atharvapub.net/index.php/IJCR/article/view/1065/739
The following two tabs change content below.
Anjali Nimesh
Anjali Nimesh Joined Medical Dialogue as Reporter in 2016. she covers all the medical specialty news in different medical categories. She also covers the Medical guidelines, Medical Journals, rare medical surgeries as well as all the updates in medical filed. She is a graduate from Dr. Bhimrao Ambedkar University. She can be contacted at editorial@medicaldialogues.in Contact no. 011-43720751
Latest posts by Anjali Nimesh (see all)