Hemostasis techniques - Dr Sanjay Chugh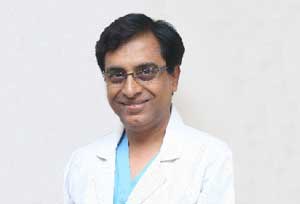 Hemostasis techniques post- Radial access include(1) Manual compression; &(2) Use of devices such as clamps and pneumatic TR bands.
Manual compression has higher radial occlusion rate because it has been shown in PROPHET study by Pancholy et al that radial occlusion rate is low when non- occlusive hemostasis which allows antegrade perfusion in radial artery is used, which is not possible with manual compression.
Compression of ipsilateral ulnar while maintaining antegrade perfusion in radial has been shown in PROPHET2 to be beneficial in keeping post procedure Radial occlusion rates low.
Our method using gauze ball and bandage(in Press) has shown startling results in comparison to non -occlusive hemostasis using TR band & will be presented at the late-breaking trials at Radial live at Jaipur National University on
7th April
this year.
Further, our new technique of distal radial access (in Press), which will be demonstrated live at Radial Live this year is a game -changer for hemostasis, with easy manual compression. It also allows easy hemostasis with the bandage , while maintaining very low radial occlusion rates post- procedure.
The author, Dr Sunjay Chugh is the Chief Consultant & Head of Department, Cardiology & Interventional Cardiology at Jaipur National University Hospital, Jaipur, He is presenting a lecture on the topic "Hemostasis techniques" at India Live 2018.