Heavy drinking increases risk of type 2 diabetes in long run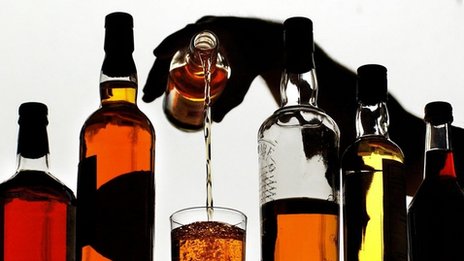 CHINA: Heavy drinking has always been considered as a bane for health. Now a recent study published in the journal Diabetologia has brought upon one more negative impact of alcohol consumption on health in the long run.
The study has found that heavy consumption of alcohol (more than 21 drinks per week) during early adulthood may increase the risk of type 2 diabetes (T2D) and higher inflammatory markers throughout adulthood. It further found that gradually cutting down on the consumption to moderate levels did not reduce this risk. This emphasizes the importance of alcohol intervention strategies in early adulthood.
Role of alcohol consumption in causing T2D has been controversial. Most studies agree that heavy alcohol consumption contributes to poorer T2D outcomes, but some research has suggested that moderate drinking could actually improve T2D outcomes. Tianshu Han, Harbin Medical University, Harbin, China, and colleagues conducted the study to clarify the relationship between alcohol and T2D by using a unique model for drinking pattern changes over time to determine if there is an association with T2D outcomes.
To test this hypothesis, the researchers used data from the China Health and Nutrition Survey (1993-2011) for 12,186 adults. Subgroup analysis was conducted on 5436 people who had diabetes-related testing completed. Light alcohol consumption was defined as fewer than 7 standard drinks per week; moderate as 7 to 21 drinks per week; and heavy as more than 21 drinks per week.
Also Read: Alcohol 3-4 days per week could lower diabetes risk- Study
They found that:


Compared with individuals who never drank alcohol, two trajectories in men showing a reduction to moderate or light levels after heavy alcohol consumption during early adulthood were significantly associated with increased risk of type 2 diabetes, while no significant association between trajectories and risk of type 2 diabetes was observed in women.


Triacylglycerol, HDL-cholesterol (HDL-C), uric acid and high sensitivity C-reactive protein were significantly higher in these two trajectories than other trajectories in men, while only HDL-C showed significant increasing trends in women.


Trajectories showing light–stable, or increase to moderate, levels were not associated with reduced risk of type 2 diabetes.


Also Read: Intensive BP lowering beneficial for type 2 diabetes patients
"Results of this study demonstrated that, compared with no alcohol consumption, heavy alcohol consumption was significantly associated with increased T2D. This effect was not reduced by cutting down on heavy drinking. This effect was not seen in women," write the authors.
"Although the association between alcohol consumption and increased HDL-C levels has been observed, the results of this study did not support the hypothesis regarding the protective effect of moderate alcohol consumption on risk of type 2 diabetes in the Asian population," they concluded.
For detailed study log on to
https://doi.org/10.1007/s00125-019-4851-z