Heart warming- A man has 'two' hearts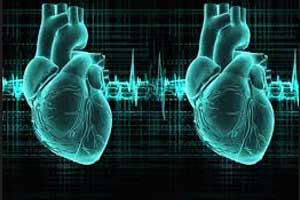 Dr.Reyan A. Ghany, M.D.at University of Miami, Miller School of Medicine, Miami and colleagues have reported a case of patient with two hearts that has appeared in NEJM.
According to history, a 64 years old man reported symptoms of progressive Dyspnoea and exercise intolerance due to end-stage ischemic cardiomyopathy. The patient remained severely symptomatic despite giving maximal medical therapy and therefore had to undergo a heterotopic cardiac transplantation
The heterotopic heart transplantation is a life-saving procedure in urgent cases when only small donor hearts are available, and that it offers a good chance of hemodynamic and functional improvement not only in emergency cases but also in cases of chronic cardiomyopathy when there is salvageable myocardium.
The patent had severe pulmonary hypertension, therefore the recipient's native heart (N) was left in place and the allograft was implanted in the right chest. n this case the native heart maintains right circulation in spite of chronic pulmonary hypertension, while the heterotopic donor heart (D) functions as a biologic left ventricular assist device. The electrocardiogram taken after the cardiac transplant shows two QRS complexes with different axes.

The allograft can be seen clearly in the right chest on both the radiograph and the computed tomographic scan of the chest. Post surgery an automatic implantable cardiac defibrillator and cardiac medications were used to treat the recipient's native heart, and immunosuppressive medications for the allograft.
Now the transplant survivor has two hearts beating in his chest at the same time.
For more details click on the link:
DOI: 10.1056/NEJMicm066635