Heart Failure: Milrinone reduces mortality by 50 percent compared to dobutamine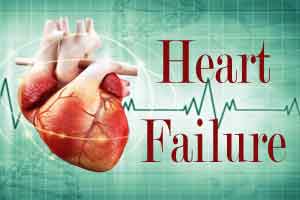 USA: Milrinone treatment improves survival in heart failure (HF) patients compared with dobutamine, a recent study finds.
According to the study, published in the Journal of Cardiac Failure, milrinone reduced mortality in HF patients by 50% compared with dobutamine. The patients were receiving home inotropes as a bridge to advanced therapies. Compared with dobutamine, milrinone had a more favorable survival profile across various indications for use including the bridge to transplant (BTT), bridge to mechanical support (BTMS), and palliation.
Continuous outpatient intravenous inotrope therapy (COIIT) is a treatment strategy used in stage D heart failure as a bridge to advanced therapies [bridge-to-decision (BTD); bridge-to-mechanical support; bridge-to-transplant] or as palliation (PAL). Long-term survival associated with COIIT in the modern era of guideline-directed medical and device therapy (GDMDT) is poorly defined. Behram P. Mody, MD, of the division of cardiology at the University of California, San Diego, La Jolla, and colleagues conducted the study to describe the survival of patients undergoing COIIT with milrinone or dobutamine in the modern era.
The researchers retrospectively analyzed data from a large US registry of patients receiving COIIT (milrinone or dobutamine) from 2015-17. The study included 1,149 patients (mean age, 60 years; 29.9% women). Patients with incomplete data or <7 days of follow-up were excluded. Survival estimates were obtained from Kaplan-Meier curves and censored at the time of transplant or mechanical circulatory support.
Also Read: Heart failure risk in diabetics can now be predicted by machine learning derived score
Key findings of the study include:


Of 1,149 patients on COIIT, 260 (22.6%) patients died during the study period.


Mortality was higher in patients undergoing COIIT for palliation than for bridge therapy (1-year survival: 55.0% vs 65.6%; median survival: 461 days vs 584 days).


In the overall population, estimated 1-year survival rates were 71% among those treated with milrinone and 46% among those treated with dobutamine.


Patients treated with milrinone had greater survival than patients treated with dobutamine in the BTT, BTMS, and PAL cohorts at 1 year.


After adjusting for age, indication, gender, and weight, milrinone use remained significantly associated with lower mortality compared to dobutamine use.


Also Read: Spironolactone safety questioned- Adverse events more common in older heart failure patients
"In the largest data set reported to date of patients receiving COITT in the current era of GDMDT, milrinone use was associated with improved survival compared to dobutamine. A randomized, controlled trial in this growing patient population is warranted," concluded the authors.