Health department staff of Karnataka under burden of diabetes, hypertension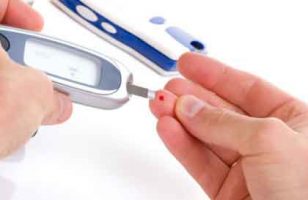 40 percent of the workforce in the health directorate of Karnataka were overweight, 11 percent were obese, 18 percent had diabetes, and 31 percent had hypertension, according to a study published in RGUHS' (Rajiv Gandhi University of Health Sciences) National Journal of Public Health. The study involved assessment of 502 individuals working at the state health directorate.
Parimala M, deputy director in the State Institute of Health and Family Welfare, and colleagues, conducted a research on health professionals of Karnataka to determine their health status.
Diabetes and hypertension are the most prevalent diseases in India, and are continually on the rise. With Diabetic patients accounting for 7.1%, and hypertension patients for 33% of the population in India. of the population in India. Also, they are the major causes for catastrophic complications such as coronary heart disease, renal impairment, stroke and death.
Early diagnosis of the diseases allows for easier and speedy treatment. Based on the same, the study recommends medical check-up and routine screening programmes to identify the risk category and timely intervention.
Dr Ratan Kelkar, in-charge health commissioner and director, National Health Mission, Karnataka, told to The New Indian Express, "I agree we should have a yearly check-up for all staff like all-India service officials who have to undergo annual check-ups. The state officials should also be made to undergo the same. Last year, we did NCD screening for all staff in Vidhana Soudha and intend to make it a regular activity in all government offices across the state in the days to come."
Ajay Seth, additional chief secretary, department of health and family welfare, said, "Hypertension is a lifestyle disorder. Everyone should get tested in an individual capacity. However, we need to look at whether these rates are higher than the national average. Also, there are 40,000 employees in the health department and 500 is a small sample section."
Giridhara Babu, additional professor, Public Health Foundation of India, who was the faculty mentor in this paper, said,"The NCD programme is for people in select districts. When doctors themselves do not get screened for hypertension or diabetes, and their blood glucose levels are really high, then it sends a wrong message to the public — that they are not aware of the serious implications and therefore not taking care. If they are not aware, how will they empower the community? Whoever has high BP and diabetes should be provided treatment by the department."
The data on the sample frame was collected during January 2014. The sample frame comprised of 85 medical officers deputed for post-graduation in various colleges in Bengaluru and around 30 who were on deputation to secretariat, minister's office and other departments from the health directorate. Following are the findings of the study:


In the total sample of 502 professionals, 157 were found to be hypertensive


Out of 274 males, 55 knew their hypertensive status, while 14 were diagnosed afresh


Among 228 females, 30 had history of hypertension and in the remaining 198, 58 of them were diagnosed as hypertensive


In all, of the newly screened, 72 were found to be hypertensive


The estimated prevalence of hypertension in the study was 31% which is higher than WHO estimates for India of 23 %


30% participants had high blood pressure and 40% had high glucose. This means they were either not taking treatment regularly or did not have regular follow up.


Source : With inputs from NJPH