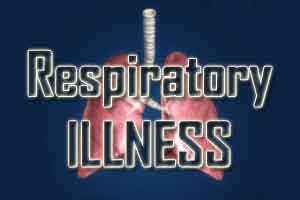 A unique and rare case of a male patient who experienced hydrochlorothiazide (HCTZ)-induced pulmonary oedema complicated by acute respiratory distress syndrome (ARDS) appeared in The Journal of Emergency Medicine. Paul Jansson and associates described the case with necessary interventions.
The case represents a man in his 50s with a medical history notable for hypertension who was transferred to the author's institution for evaluation of refractory hypoxemia. After taking an initial dose of HCTZ earlier in the day, the study authors reported that the patient began to feel unwell and experienced difficulty breathing 30 minutes after administration of HCTZ. He developed progressive respiratory failure and was intubated at a referring hospital.  Progressive hypoxemia and acute respiratory distress syndrome (ARDS) developed and he was transferred to the institution for extracorporeal membrane oxygenation (ECMO).
Read Also:  Hydrochlorothiazide linked with increased risk of skin cancer
"Although the patient was persistently hypotensive and requiring high-dose vasopressors, we thought that this was most likely due to profound hypoxemia and acidemia causing global myocardial depression and vasoplegia rather than a primary cardiogenic shock," the study authors reported.
Venovenous ECMO (vv-ECMO) was initiated in the Emergency Department and he was admitted to the intensive care unit. After several days of ECMO, his ARDS resolved and he was decannulated and extubated. Further history indicated that he had had two previous episodes of ARDS in the setting of HCTZ use without recognition of the inciting trigger, likely explaining his presentation.
Read Also: Hydrochlorothiazide may lead to irreversible deafness
"Packed red blood cells were infused empirically when the patient was placed on the ECMO circuit and within 15 min of ECMO cannulation, persistent pulse oximetry readings above 88% were achieved," write the authors.
One of the most commonly prescribed antihypertensives, HCTZ is associated with rare cases of pulmonary edema, which typically develop within minutes to hours of the initial dose of the medication. Although most cases resolve with supportive care, severe cases may require intubation and even vv-ECMO. The mechanism of the reaction is unknown, and affected individuals are typically able to tolerate other sulfonamide medications without issue.

For full information log on to  doi.org/10.1016/j.jemermed.2018.09.019