Have Arthritis? better screen for Prediabetes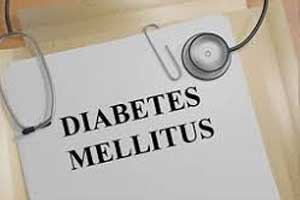 As per the CDC report,32% of adults with prediabetes have arthritis.which is estimated to be around 26 million people. The data from the National Health and Nutrition Examination Survey(NHANES) which covered over 10,000 adults from 2009 to 2016 found that about half of the adults with both arthritis and prediabetes were physically inactive or obese.
NHANES examined a sample of the U.S. noninstitutionalized adult population through both interview and examination components in adults aged ≥20 years with a fasting plasma glucose measurement and complete arthritis data.
Read Also: Every one in three adults with prediabetes has arthritis : CDC
During 2009–2016, the overall unadjusted prevalences of adults with diabetes and prediabetes were 13.1% and 35.8%, respectively. The annualized unadjusted prevalence of arthritis among adults with prediabetes was 32.0% or an estimated 26 million persons.
The annualized unadjusted prevalence of arthritis among adults with diabetes was 42.0% (approximately 13 million persons). The age-standardized prevalence of arthritis among adults with prediabetes was 25.9 %. The prevalence of arthritis was not significantly different from that among adults with diabetes (30.2%) but was significantly higher than that for adults without prediabetes or arthritis.
The figures are very crucial for analysis because the person suffering from arthritis is not able to exercise but the patients with prediabetes need to exercise, and some may need to lose weight to prevent progressing to diabetes. The situation seems to be paradoxical.
Read Also: Prediabetes may lead to sexual dysfunction in men
Physical inactivity can increase the risk for progression of prediabetes to type 2 diabetes. Increasing physical activity and weight loss are recommended as parts of self-management strategies for type 2 diabetes prevention. So, clinicians should use evidence-based arthritis interventions and screen for prediabetes in patients with arthritis.
Therefore, patients should be encouraged to increase their physical activity and lose weight which in turn may reduce their risk for diabetes and reduce their pain from arthritis