Handgrip strength a useful indicator of Pulmonary function in older women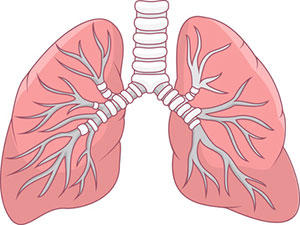 Pulmonary function in older women is linked to handgrip strength, according to a study published in Journal of the American Geriatrics Society. The study found that mean FVC and FEV1 gradually increased in accordance with handgrip strength. The FEV1/FVC ratio, also called Tiffeneau-Pinelli index, is a calculated ratio used in the diagnosis of obstructive and restrictive lung disease. It represents the proportion of a person's vital capacity that they are able to expire in the first second of forced expiration (FEV1) to the full, forced vital capacity (FVC).
Research has linked handgrip strength to other health problems in older adults. As we age, we may become weaker as our muscles tend to lose their mass and strength. This condition of losing muscle mass is called sarcopenia. Sarcopenia can lead to problems performing your daily activities, such as shopping, socializing, and taking care of yourself and your home. Having sarcopenia can lessen your quality of life--and your independence.
Da Hye Son et. al conducted a study to investigate the relationship between handgrip strength and pulmonary function.
The study included 1,773 women aged 65 to 79 from the 2014–15 KNHANES. Korean National Health and Nutrition Examination Survey (KNHANES) is a nationwide, representative, a cross‐sectional survey administered to assess the health and nutritional status of community‐dwelling Koreans.
Handgrip strength was measured using a digital hand dynamometer, and pulmonary function was tested according to guidelines of the American Thoracic Society/European Respiratory Society using a spirometry system.
The study observed that handgrip strength was independently and positively associated with FVC in a dose‐dependent manner after adjusting for potential confounding variables. According to the authors, the results are consistent with those of previous studies that found that handgrip strength as a measurement of sarcopenia may indicate a decrease in pulmonary function in older people.
The study concluded that handgrip strength is positively associated with FVC and FEV1, and the positive association found between them can be applied to apparently healthy community-dwelling older women. Thus, the early identification of older people at high risk of the impaired pulmonary function is important from a public health perspective.
For more reference log on to http://dx.doi.org/10.1111/jgs.15410