Haloperidol given for sedation before upper GI Endoscopy induces acute dystonia: Case Report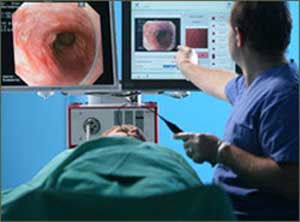 A case of a health 12 years old boy presented with acute dystonia after administration of haloperidol for sedation before upper GI endoscopy in the emergency department of a hospital has been published in the Journal, Case Reports in Emergency Medicine.
Acute dystonic reaction or dystonia is characterized by involuntary muscles contractions of the extremities, face,neck, abdomen, pelvis, or larynx in either sustained or intermittent patterns that lead to abnormal movements or postures. The movement disorder can rapidly worsen within a few hours or days. The disorder can be life-threatening if it reaches larynx as it may cause respiratory obstruction.
The present case study describes the condition of a 12 years old who was presented with eye deviation, trismus, and hypertonia of the limb and was admitted to the pediatric emergency department. He had undergone upper gastrointestinal endoscopy 1 day prior as a regular examination for duodenal ulcer. He had been administered haloperidol (total 4.5 mg) intravenously for sedation because he had exhibited a drug rash suspected to be a reaction to previously administered midazolam.
His symptom developed during exercise about 24 hours after the administration of haloperidol. He had not been administered antipsychotics, including haloperidol and antiemetics, previously. He had no history of drug abuse or alcohol intake. He had no known allergy. At the emergency department, the patient exhibited trismus, left deviation of the lip, lip-smacking, puckering and pursing, jaw swinging and chewing, torticollis, opisthotonus, hypertonia of the limb, and action tremor. The symptoms were observed while he was awake but disappeared when he was asleep.
The symptoms disappeared with the administration of hydroxyzine. Rapid diagnosis was important in this case because laryngeal dystonia is a potentially life-threatening complication due to upper airway obstruction.
"Considering the risk of side effects, doctors who are not accustomed to administering pediatric anesthesia should consult a pediatrician and/or an anesthesiologist prior to administration of anesthetics to pediatric patients." concluded the authors.
For reference, click on the link: https://doi.org/10.1155/2019/3591258