Gum infection ups the risk for dementia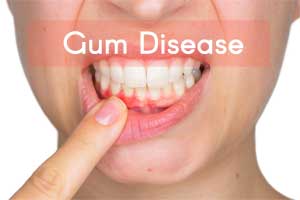 South Korea: Periodontitis, a serious gum infection, may be associated with a higher risk of developing dementia, claims a recent study published in the Journal of the American Geriatrics Society. Dementia is one of the leading causes of disability in older adults. Reducing the risk factors that lead to dementia and Alzheimer's disease could potentially lower older adults' chances of developing those conditions.
Seulggie Choi, Department of Biomedical Sciences, Seoul National University Graduate School, Seoul, South Korea, and colleagues conducted this population-based retrospective cohort study to determine the connection between chronic periodontitis and dementia.
The research team examined information from the National Health Insurance Service-Health Screening Cohort (NHIS-HEALS). In South Korea, the NHIS provides mandatory health insurance covering nearly all forms of health care for all Korean citizens. The agency also provides health screening examinations twice a year for all enrollees aged 40 years or older and maintains detailed health records for all enrollees.
The researchers looked at health information from 262,349 people aged 50 or older. All of the participants were grouped either as being healthy (meaning they had no chronic periodontitis) or as having been diagnosed with chronic periodontitis. The researchers followed the participants from January 1, 2005, until they were diagnosed with dementia, died, or until the end of December 2015, whichever came first.
Key Findings:


Compared with nonchronic periodontitis participants, chronic periodontitis patients had elevated risk for overall dementia and Alzheimer's disease.


People with chronic periodontitis had a 6 percent higher risk for dementia than did people without periodontitis.


The risk‐increasing effect of chronic periodontitis on dementia tended to be stronger among participants with healthy lifestyle behaviors including never‐smokers and those who exercised and did not consume alcohol.


"Future studies be conducted to investigate whether preventing and treating chronic periodontitis could lead to a reduced risk of dementia," concluded the authors.
For a detailed study, follow the link:
https://doi.org/10.1111/jgs.15828
Source : With inputs from Journal of the American Geriatrics Society