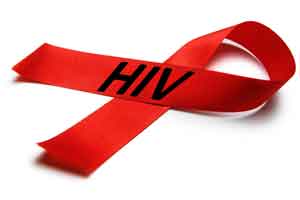 The Department of Health and Human Services (HHS) Panel on Antiretroviral Guidelines for Adults and Adolescents (the Panel) , a working group of the Office of AIDS Research Advisory Council (OARAC) has updated recommendations  with aim  to provide HIV care practitioners with recommendations based on current knowledge of antiretroviral drugs (ARVs) used to treat adults and adolescents with HIV in the United States.These guidelines represent current knowledge regarding the use of ARVs.
KEY UPDATES
1 . Initial Combination Regimens for the Antiretroviral-Naive Patient: Updated regimens are:
Dolutegravir plus either tenofovir disoproxil fumarate/emtricitabine, or tenofovir alafenamide/emtricitabine
Elvitegravir/cobicistat/tenofovir alafemide/emtricitabine
Darunavir/ritonavir plus either tenofovir disoproxil fumarate/emtricitabine, or tenofovir alafenamide/emtricitabine
2. Regimen switching in the setting of virologic suppression
Advances in antiretroviral (ARV) treatment and a better understanding of HIV drug resistance make it possible to consider switching an effective regimen to an alternative regimen in some situations.
The fundamental principle of regimen switching is to maintain viral suppression without jeopardizing future treatment options (AI).
It is critical to review a patient's full ARV history, including virologic responses, past ARV-associated toxicities, and cumulative resistance test results, if available, before selecting a new ART regimen (AI).
Adverse events, the availability of ARVs with an improved safety profile, or the desire to simplify a regimen may prompt a regimen switch. Within-class and between-class switches can usually maintain viral suppression provided that there is no viral resistance to the ARV agents in the new regimen (AI).
Consultation with an HIV specialist should be considered when considering a regimen switch for a patient with a history of resistance to one or more drug classes (BIII).
More intensive m onitoring to assess tolerability, viral suppression, adherence, and laboratory changes is recommended during the first 3 months after a regimen switch (AIII).
3. HIV-Infected Women
ART is recommended for all HIV-infected patients, including all HIV-infected women.
Importance of early treatment for HIV-infected women during pregnancy and continuation of ART after pregnancy.
Regardless of hormonal contraceptive use, HIV-infected women should be advised to consistently use condoms and adhere to an HIV regimen effective in maintaining viral suppression. Both strategies are crucial to prevent transmission of HIV to uninfected partners and to protect against infection with other STIs.
Interactions between hormonal contraceptives and ART:

Combined-oral contraceptives have been found to have interactions with several protease inhibitors, EFV, and elvegravir/cobicistat.
Injectable depot DMPA has shown no significant interactions with a variety of ARTs.
Increased risk of contraceptive failure in women with contraceptive implants on EFV-based ART.
4. Hepatitis B Virus (HBV)/HIV Coinfection
Addition of TAF/FTC as a treatment option for patients with HBV/HIV coinfection.
Adefovir and telbivudine are NOT recommended as options for HBV/HIV coinfected patients, as there is limited safety and efficacy data, as well as increased risk of toxicity with these agents in this subgroup of patients.
5. Hepatitis C Virus (HCV)/HIV Coinfection
Initiation of ART in all HCV/HIV coninfected patients regardless of CD4 T lymphocyte cell count
Recently approved hepatitis C drugs daclatasvir and the fixed-dose combination product of elbasvir and grazoprevir and their interactions with ART have been updated.
Peginterferon alfa and ribavirin were removed, as these agents do not have significant PK interactions with ARV drugs
6. Tuberculosis (TB)/HIV Coinfection
Treatment of latent tuberculosis infection (LTBI) in HIV-infected persons: a 12-week course of once-weekly rifapentine and isoniazid is an option for patients receiving either an efavirenz (EFV)- or a raltegravir (RAL)-based regimen.
Coadministration of TAF and rifamycin is NOT recommended.
For further reference log on to :
https://aidsinfo.nih.gov/contentfiles/lvguidelines/adultandadolescentgl.pdf