Guidelines for perioperative care in gynecologic/oncology: 2019 ERAS Update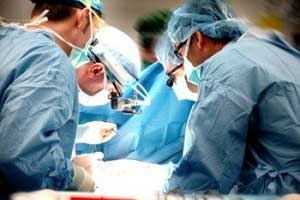 The 2019 update on guidelines on perioperative care in gynecologic oncology surgery has been released by the Enhanced Recovery After Surgery (ERAS) Society. The updated consensus review for the Enhanced Recovery After Surgery (ERAS) gynecologic/oncology guidelines contains current ERAS gynecologic/oncology protocols. The joint efforts of the ERAS® Society and authors from the international ERAS Gynecology chapters have updated consensus review of perioperative care for gynecologic/oncology surgery based on best current evidence.
Major recommendations include-


Patients should receive preoperative counseling to inform them on surgical and anesthetic procedures and postoperative care plan.


Preoperative bowel preparation should not be used before minimally invasive gynecologic surgery and open laparotomy.


Patients should eat a light meal up to 6 hours before the initiation of anesthesia and also drink clear fluids, including oral carbohydrate drinks, up to 2 hours before the initiation of anesthesia.


All gynecologic oncology patients who undergo major surgery lasting longer than 30 min should receive dual VTE mechanical prophylaxis and chemoprophylaxis with either low molecular weight heparin or unfractionated heparin and dual prophylaxis should continue throughout the hospital stay.


Dual mechanical prophylaxis and chemoprophylaxis should be used for all patients at risk for venous thromboembolism. Extended chemoprophylaxis should be used in patients who are high risk according to ACCP criteria including patients with advanced ovarian cancer.


The first choice for antibiotic prophylaxis for hysterectomy is first generation cephalosporins. Weight-based dosing should be used.


Patients should shower before surgery with a chlorhexidine-based antimicrobial soap and undergo a chlorohexidine-alcohol skin preparation in the operating room before surgery.


All Enhanced Recovery After Surgery (ERAS) programs should include normothermia maintenance.


Do not use peritoneal drains, subcutaneous drains, and nasogastric tubes after abdominal surgery.


Screen all patients undergoing surgery for diabetes. Glucose levels under 200 mg/dL should be maintained perioperatively for all patients.


Use short-acting anesthetics and monitoring of the level of neuromuscular block and complete neuromuscular block reversal is recommended.


Minimally invasive surgery, including vaginal surgery, should be used when appropriate.


In high-risk patients undergoing abdominal surgery, perioperative goal-directed fluid therapy can reduce complications and length of stay.


A reduction in opioid administration can be achieved through a multimodal postoperative analgesic protocol. This includes decreasing the need for systemic medications by using non-opioid medications and incisional injection of local anaesthetic.


A regular diet is recommended within the first 24 hours after gynecologic oncologic surgery.


The length of time it takes for bowel function to return can be decreased by coffee, euvolemia, opioid-sparing analgesia, and early feeding.


For further reference log on to:
http://dx.doi.org/10.1136/ijgc-2019-000356