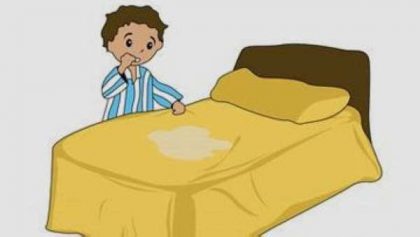 Nocturnal enuresis, commonly known as bedwetting, is a widespread condition that affects approximately 5–10% of school-aged children and is a cause of significant psychological distress to affected children and their family members. An expert committee of pediatric urologists and pediatric nephrologists in Taiwan with extensive experience in treating enuresis was formed to develop consensus statements and a recommended treatment algorithm for the management of patients with nocturnal enuresis.  The finalized consensus statements were reviewed by and have received an endorsement from the Taiwan Urological Association (TUA) and the Taiwan Pediatric Association.
The guidelines have been published in the Journal of the Formosan Medical Association.
Key Recommendations:
Patients ≥5 years of age presenting with nocturnal enuresis should be assessed, although active management should be reserved for patients ≥6 years of age.
Patients with nocturnal enuresis should complete daytime and nighttime voiding diaries as part of the initial assessment.
A urinalysis should be performed for patients with nocturnal enuresis as part of the initial assessment.
Patients with nocturnal enuresis should undergo a limited physical examination as part of the initial assessment.
As part of the initial assessment, ultrasonography of the bladder and kidneys can be considered.
Measurement of post-void residual urine volume and uroflowmetry can be considered as part of the initial assessment.
Management of nocturnal enuresis should begin with behavioral therapy.
Recommended first-line pharmacotherapy of nocturnal enuresis is desmopressin at a dosage of 120–240 μg/day MELT or 0.2–0.4 mg/day tablet.
Response to first-line treatment of nocturnal enuresis should be assessed after 1–3 months of treatment.
Desmopressin treatment should be continued for 3 months in patients with a complete or partial response, after which effectiveness should be assessed and structural withdrawal of treatment considered.
Combination treatment with desmopressin and oxybutynin can be considered in patients with poor response to desmopressin and/or alarm treatment.
Patients who fail combination treatment with desmopressin and oxybutynin should be reevaluated and referred to a subspecialist if needed. Imipramine treatment can be considered.
The psychological and practical impact of enuresis on children and their families can be significant; therefore, timely and appropriate management is needed to avoid detriment to the well-being of those affected. Since in clinical practice, it is highly probable that patients with symptoms of enuresis present to primary care physicians, awareness of the condition and its management among primary care physicians should be raised to allow improved patient counseling and assessment, optimized treatment, and referral to a specialist when needed.
For more information click on the link: https://doi.org/10.1016/j.jfma.2018.04.014