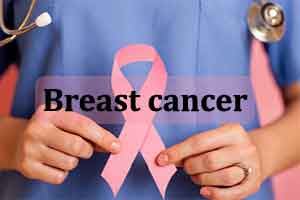 Breast cancer is the most common cancer in women worldwide. Reportedly it is the a leading cause of premature mortality for women.
Since the last ACS breast cancer screening update for average-risk women was published in 2003, new evidence has accumulated from long-term follow-up of the randomized controlled trials (RCTs) and observational studies of organized, population-based screening (service screening) programs. In addition, there is now greater emphasis on estimating harms associated with screening; assessing the balance of benefits and harms; and supporting the interplay among values, preferences, informed decision making, and recommendations.
In 2015, American Cancer Society came out with an update on the guideline on breast Cancer Screening for women with average risk. The major recommendations of the guidelines are as follows:-
................................ Advertisement ................................
Recommendations
Women with an average risk of breast cancer should undergo regular screening mammography starting at age 45 years. (Strong Recommendation)

Women aged 45 to 54 years should be screened annually. (Qualified Recommendation)
Women 55 years and older should transition to biennial screening or have the opportunity to continue screening annually. (Qualified Recommendation)
Women should have the opportunity to begin annual screening between the ages of 40 and 44 years. (Qualified Recommendation)

Women should continue screening mammography as long as their overall health is good and they have a life expectancy of 10 years or longer. (Qualified Recommendation)
The ACS does not recommend clinical breast examination for breast cancer screening among average-risk women at any age. (Qualified Recommendation)
For more details on the guideline, click on the following link
................................ Advertisement ................................