Guideline based therapies for Polycythemia Vera Underused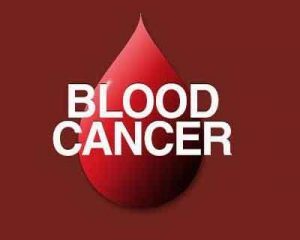 A new study published in Blood Advances has reported that Guideline recommended treatments of Polycythemia Vera are not being used optimally and sufficiently. The treatments including therapeutic phlebotomy and hydroxyurea (HU) are associated with improved overall survival and decreased the risk of thrombosis among older patients with polycythemia vera (PV).
Therapeutic Phlebotomy is the practice of drawing blood from patients from time to time to decrease haemoglobin and iron overload.
Current guidelines recommend therapeutic phlebotomy for all polycythemia vera (PV) patients and additional cytoreductive therapy (eg, hydroxyurea [HU]) for high-risk PV patients. But there is no strong evidence supporting the effectiveness of these therapies in real-world settings.
Read Also: Melatonin may help treat blood cancers
Nikolai A. Podoltsev and associates conducted a retrospective cohort study of older adults diagnosed with PV from 2007 to 2013. Of 820 PV patients, 16.3% received neither phlebotomy nor HU, 23.0% were managed with phlebotomy only, 19.6% with HU only, and 41.1% with both treatments.
The key study findings included are:


The investigators found that after a median follow-up of 2.83 years, 37.2% of the patients died.


Lower mortality was significantly associated with phlebotomy, increasing phlebotomy intensity and a higher proportion of days covered by HU.


There was a lower risk for thrombotic events associated with phlebotomy and increasing phlebotomy intensity.


A higher proportion of days covered by HU was also associated with a significantly lower risk for thrombotic events.


Read Also: Antibody-based drug may act as a bridge to cure blood cancer
The authors concluded that population-based study of older adults with Polycythemia Vera, PV reflecting contemporary clinical practice showed phlebotomy and HU to be associated with improved overall survival and decreased risk of thrombosis, however, both treatment modalities were underused in this cohort of older PV patients.
Polycythemia vera is a slow-growing blood cancer in which the bone marrow makes too many red blood cells. These excess cells thicken the blood, slowing its flow. They also cause complications, such as blood clots, which can lead to a heart attack or stroke.
For full information log on to https://doi.org/10.1182/bloodadvances.2018021436
Source : With inputs from the journal Blood Advances