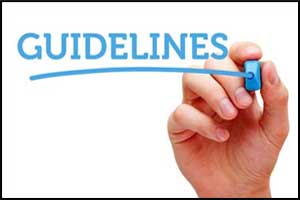 European Society of Cardiology (ESC) developed monitoring strategies in acute heart failure (AHF) with the special contribution of the Heart Failure Association (HFA) of the ESC. ESC's Heart Failure Association suggests practical ways to apply guidelines but clinical judgement must guide their use.Several important steps which need to be followed while monitoring Acute Heart failure in indoor setting are given below.
Key Steps for monitoring acute heart failure-
Vital signs to be monitored: best use of new pulse oximeters' perfusion index, cardiac output indices unclear.
Weight monitoring: establish whether the patient has redistribution or overload phenotype (or overlap).
Fluid charting is extremely important;

Estimate evaporative loss.
Routine urinary catheterization not recommended.
Consider weighing incontinence pad, using urinary sheaths.
For diuretic efficacy measures (e.g., hemoconcentration, urine sodium excretion/mg loop diuretic, fluid loss/unit of diuretic), precise cutoffs unavailable.

Blood gas monitoring is vital

Venous blood gas often good alternative to arterial.
Metabolic acidosis, alkalosis both herald increased mortality.
pO2/FiO2 bests pO2.
Lactate most helpful in early respiratory failure.

Serum Electrolyte determination a must 

Poor prognosis with hypochloremia, admission hyponatremia.
Distinguish depletional, dilutional hyponatremia.

Renal, hepatic function must be monitored

Creatinine limited for estimated glomerular filtration rate (eGFR), but no clear alternative.
Small early changes in eGFR (<15%-20%) tolerable if effective decongestion ongoing.
If abnormal liver function tests do not normalize after decongestion, seek the alternative cause.

Cardiac biomarkers determination

For natriuretic peptide, account for confounders.
Few data on natriuretic peptide-guided AHF treatment.
With elevated troponin, do not automatically assume acute cardiac syndrome.

Chest X-ray

Supine images seldom helpful.
Can show little or no congestion in AHF.
Routine serial studies not recommended.
Lung ultrasound better for pleural effusion, edema detection.

Echocardiography

Strongly recommended with circulatory failure.
Should not solely guide diuresis.

Invasive monitoring: best option for cardiogenic shock unclear; routine Swan-Ganz not indicated.
Nurse-led interventions can improve multiple outcomes.
These steps for monitoring patients shall certainly lead to better outcomes in inpatients of acute heart Failure.
For further reference log on to:
https://doi.org/10.1093/eurheartj/ehw128