Guidance on the Transfer of the Critically Ill Adult released by ICS and FICM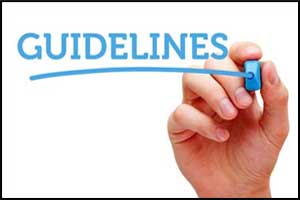 Intensive Care Society (ICS) and Faculty of Intensive Care Medicine (FICM) have launched Guidance on the Transfer of the Critically Ill Adult. This guidance offers an important framework for the multidisciplinary teams across the country who are integral to the safe transfer of the UK's most critically ill patients. These published guidelines also support the recommendations made by the Healthcare Safety Investigation Branch (HSIB) report on the Transfer of Critically Ill Adults earlier this year, by providing a current and robust framework for the whole MDT to work from.
There is no denial of the fact that transferring critically ill patients who may be suffering from several problems requiring multi-organ support requires exceptional planning and requires the staff to be highly trained."
Dr Stephen Webb chairman of Standards Division of Intensive Care Society said "the launch of these guidelines is an important step for the critical care community. It helps us to maintain the highest standards of care and uphold patient safety." Deputy Chair of the Standards Division, Dr Paul Dean highlighted that "this guidance is the go-to reference for staff as they prepare for and deliver the transfer of the acutely unwell."
Dean of the Faculty, Dr Carl Waldmann said "Transferring critically ill patients who may be suffering with several problems requiring multi organ support requires exceptional planning and requires the staff to be highly trained. The FICM have worked with the ICS to ensure staff have received up to date guidance to meet this challenge.
Summary of Recommendations is as below-
Organisation and planning
1. Each Critical Care Network (ODN) should have a nominated lead for transfer whose responsibilities include the development and oversight of referral pathways, transfer protocols and associated quality assurance programmes.
2. All acute hospitals should nominate a lead consultant for critical care transfers with responsibility for guidelines, staff training, competencies, and equipment provision. This individual should report to the trust critical care delivery group/governance meeting and Network Transfer Forums.
3. All acute hospitals must have systems and resources in place to resuscitate, stabilise and transport critically ill patients when required. Plans should encompass all critical care areas including intensive care and high dependency care areas, acute wards and emergency departments.
4. All acute provider trusts must have arrangements in place to ensure that transfers for capacity reasons alone (non-clinical transfers) occur only as a last resort. Where necessary transfer should be to the most appropriate hospital for the clinical needs of the patient while taking account of bed availability, transfer distance, and designated transfer group.
5. Critical Care Networks and provider trusts should consider whether the development and use of dedicated transport teams would be appropriate to best meet the transfer needs of their patients.
6. All acute hospitals responsible for transferring critically ill patients must have access to a CEN1 compliant transfer trolley.
7. Critical Care Networks should liaise with local NHS Ambulance Provider Trusts to ensure the availability of suitable ambulances for critical care transfer and compatibly of mounting systems with transfer trolleys.
8. Critical Care Networks and provider trusts should agree a framework for prioritisation of interfacility transfers and appropriate response times in keeping with the nationally agreed protocol.
9. All staff potentially involved in the transport of critically ill patients should have access to appropriate educational resources, receive training in transfer medicine and have the opportunity to gain experience in a supernumerary capacity.
10. All staff involved in transfers must be able to demonstrate the range of competencies appropriate to their role. Staff without the appropriate training and competencies should not undertake unsupervised transfers.
11. Critical Care Networks and provider trusts should consider the use of simulation training in their transfer training packages with a particular focus on the practical and technical aspects of transfer.
12. All monitoring and equipment must be suitable for use in the transfer environment and mounted on the transfer trolley in such a way as to be CEN compliant.
13. Equipment must be serviced, maintained and checked prior to use in such a way as to reduce the risks of failure during transfer.
14. Ideally all equipment within a Critical Care Network should be standardised to enable the seamless transfer of patients without, for example, interruption of drug therapy or monitoring due to incompatibility of leads and transducers.
15. Standardised equipment lists and standardised transfer bags offer practical and safety advantages and should be considered by all networks / trusts.
16. Critical Care Network lead clinicians must ensure that adequate governance arrangements are in place across the network and that all patient transfers are subject to audit, critical incident reporting and review including analysis of feedback from patients and relatives.
17. All acute provider trusts should ensure that the movement of critically ill patients within hospitals (intra-hospital transfers) are subject to similar governance arrangements.
18. A mechanism for capturing the numbers of critical care transfers occurring nationally, indications, incidents and outcomes should be developed.
19. All acute provider trusts should use the datix system (or equivalent) for reporting incidents occurring during critical care transfer. Reports should include 'critical care transfer' as an identifier to enable future data searching and analysis.
Clinical Guidelines
20. The decision to transfer and to accept a patient must be made by appropriate consultants in both the referring and receiving hospitals.
21. Transfer for immediate lifesaving interventions must not be delayed by lack of availability of a critical care bed.
22. Repatriation policies for patients who no longer require specialist care should be agreed across networks. Patients who require repatriation must be transferred within 48 hours of being identified as suitable for repatriation.
23. Patients and their relatives should be kept informed at all stages of the transfer process and should be provided with appropriate written information.
24. Where required, arrangements for air transport should be agreed with local NHS ambulance provider trusts, or air ambulance providers. Contact numbers should be available in all ICUs and emergency departments.
25. Prior to the transfer of a critically ill patient, a risk assessment must be undertaken and documented by a senior clinician to determine the level of anticipated risk during transfer. The outcome of the risk assessment should be used to determine the competencies of the staff required to accompany the patient during transfer.
26. Patients should be appropriately resuscitated and stabilised prior to transfer to reduce the physiological disturbance associated with movement and reduce the risk of deterioration during the transfer.
27. Check lists should be used to help to ensure that all necessary preparations have been completed, prior to each stage of the transfer.
28. Minimum standards of monitoring must be applied in every case. Monitoring should be continuous throughout the transfer. All monitors, including ventilator displays and syringe drivers should be visible to accompanying staff.
29. A documented record of observations and event must be maintained.
30. Patients should be securely strapped to the transfer trolley by means of a 5-point harness (or similar). Reassurance, sedation, analgesia and anti-emetics should be provided as required to reduce patient discomfort and distress.
31. All portable equipment must be securely stowed to reduce the risk of injury in the event of an accident.
32. Staff must remain seated at all times and wear the seat belts provided. If it is necessary to attend to the patent during transfer, the ambulance crew should be informed and the vehicle stopped in a safe place.
33. High speed journeys must be avoided except where clinically necessary. Blue lights and sirens may be used to aid passage through traffic to deliver a smooth journey.
34. Only staff with appropriate training and competencies should undertake aero-medical transfers. Minimum requirements include safety training, evacuation procedures for the aircraft, and basic on board communication skills (particularly for helicopters). More advanced training in aeromedical transfer is however desirable.
35. Critical Care Networks should develop standardised documentation for both inter-hospital and intra-hospital transport. This should include a core data set for audit purposes.