Gout Doubles risk of Atrial Fibrillation in elderly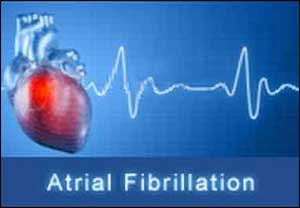 A new study published in the journal RMD Open suggests that gout is associated with an increased risk of atrial fibrillation (AF) among elderly patients.
Jasvinder A Singh and associates conducted a retrospective cohort study to assess the association of gout with new-onset atrial fibrillation (AF) in the elderly. The study included 1 647 812 eligible people out of which 9.8% had incident AF. The average age of participants was 75 years.
Key study findings:


The researchers noted 10 604 incident AF cases in people with gout and 150 486 incident AF cases in people without gout.


The crude incidence rates of AF in people with and without gout were 43.4 vs 16.3 per 1000 patient-years, respectively.


After multivariable-adjustment, gout was associated with a higher HR of incident AF 1.92.


In another model that adjusted for AF-specific risk factors including hypertension, hyperlipidemia and coronary artery disease and individual Charlson-Romano index comorbidities, the HR was slightly attenuated at 1.71.


Older age, male sex, white race and higher Charlson-Romano index score were each associated with higher hazard of incident AF.


Read Also:NSAIDs Plus Anticoagulants a Dangerous Combination for Atrial Fibrillation- RE-LY Trial
"We found that in contrast to the gender difference in risk of other cardiovascular comorbidities with hyperuricemia and gout, the AF risk was similarly increased in men and women. Gout was associated with a higher AF risk in all race/ethnicities," write the authors.
The study concluded that the diagnosis of gout almost doubled the risk of incident AF in the elderly and future studies should explore the pathogenesis of this association. Gout was linked to higher risk of incident AF in 65 years or older adults, after controlling for several known and suspected risk factors, including age, sex, race, medical comorbidities including cardiovascular disease and medication use.
Gout is the most common inflammatory arthritis in adults and atrial fibrillation (AF) is the most common cardiac arrhythmia worldwide that increases the risk of mortality and stroke.
For reference log on to
https://www.ncbi.nlm.nih.gov/pmc/articles/PMC6045725/pdf/rmdopen-2018-000712.pdf
Source : With inputs from the journal RMD Open