Good News-case of 'World's worst' super gonorrhoea cured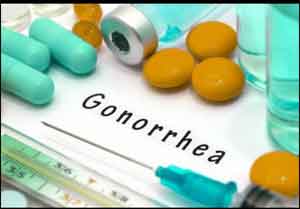 It is a good news at last -An Englishman who contracted the 'world's worst' case of super gonorrhoea has been cured.It was a case reported last month when this unnamed man caught a version of gonorrhoea that was resistant to two first choice antibiotics.The main antibiotic treatment - a combination of azithromycin and ceftriaxone - had failed to treat the disease.
Last month Public Health officials in England had said that it was the first recorded case worldwide of super Gonorrhoea. World Health Organization and the European Centres for Disease Control also agreed that this is a world first but now two similar cases have been reported in Australia.The patient had a regular partner in the UK, but picked up the superbug after having sex with a woman in South East Asia earlier in the year.
It turned out to be lucky for the patient that he responded to treatment but nevertheless, it was a "major wake-up call for everybody.A detailed analysis of his infection suggested one last antibiotic might work and he has since been treated with ertapenem.
Dr Gwenda Hughes, head of STIs at PHE, said: 'We are pleased to report the case of multi-drug resistant gonorrhoea has been successfully treated. 'Investigations have also revealed there has been no further spread of this infection within the UK.'Dr Hughes did, however, warn that 'we expect to see further cases of multi-drug resistant gonorrhoea in the future'.
Dr Hughes said they will be "challenging" to treat and were a "timely reminder" to everyone that super-gonorrhea is likely to be more common in the future.
Gonorrhoea is a sexually transmitted disease caused by the bacterium Neisseria gonorrhoeae.The infection is spread by unprotected vaginal, oral and anal sex.
More than 35,000 people a year are infected with gonorrhoea in England and only chlamydia and genital warts are more prevalent. Figures show 78 million people worldwide contract gonorrhoea, which can often go symptomless for weeks, each year.
Symptoms usually strike within two weeks of infection - but can stay hidden for many months.
In women, symptoms of gonorrhoea can include:


an unusual vaginal discharge, which may be thin or watery and green or yellow in colour


pain or a burning sensation when passing urine


pain or tenderness in the lower abdominal area (this is less common)


bleeding between periods, heavier periods and bleeding after sex (this is less common)


In men, symptoms of gonorrhoea can include:


an unusual discharge from the tip of the penis, which may be white, yellow or green


pain or a burning sensation when urinating


inflammation (swelling) of the foreskin


pain or tenderness in the testicles (this is rare)


An untreated infection can lead to infertility, pelvic inflammatory disease and can be passed on to a child during pregnancy.This is a warning that doesn't indulge in unprotected sex if you have unsafe sex anywhere in the world, get checked out when you come back before having sex with other partners.