Glutamine to treat pain crises in sickle cell Anaemia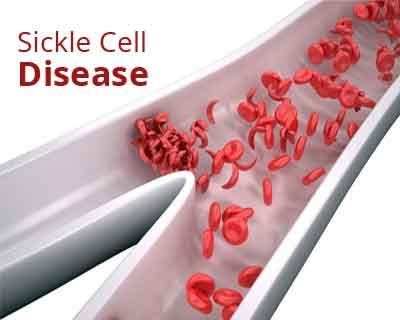 Adults and children with sickle cell anemia who received Endari, a medicine-grade version of the dietary supplement L-glutamine, had reduced number of acute pain crises by 25 percent compared with a placebo, the researchers found. Moreover, the supplement reduced hospitalizations by one-third. The phase 3 study results have been published in The New England Journal of Medicine.
The FDA had approved L-glutamine oral powder for causing reduction of severe sickle cell disease-related complications in patients aged 5 years or older in 2017.
Sickle cell disease affects about 100,000 people in the United States and in it red blood cells affected are rigid, sticky and are bent into shapes that resemble sickles. Acute pain crises are a major complication of sickle cell disease which occurs when sickle cells clump together in small blood vessels, blocking blood flow and decreasing oxygen delivery to specific parts of the body.
A phase 2 trial in the past comparing l-glutamine with placebo had shown that patients who received L-glutamine experienced fewer acute pain crises and hospitalizations, without greater toxicity. This only prompted researchers to conduct a present phase 3 trial. Yutaka Niihara, from the University of California and colleagues, examined the efficacy of pharmaceutical-grade L-glutamine administered twice daily by mouth versus placebo in reducing the incidence of pain crises among patients with sickle cell anemia.
In a multicenter, randomized, placebo-controlled, double-blind, phase 3 trial, 230 patients aged 5 to 58 years were randomly assigned to receive either L-glutamine or a placebo in a 2-to-1 ratio. All patients had at least two episodes of sickle cell crises in the previous year. The number of pain crises through 48 weeks served as the study's primary endpoint. Two-thirds of the patients in both trial groups received concomitant hydroxyurea.
People did better-taking L-glutamine, either alone or with hydroxyurea, the investigators found. Low-grade nausea, noncardiac chest pain, fatigue, and musculoskeletal pain occurred more frequently in the l-glutamine group than in the placebo group. The researchers did not observe a significant difference in the number of ED visits that did not result in hospitalization, or in the change in hemoglobin level, hematocrit level or reticulocyte count, between the groups.
The researchers concluded that among children and adults with sickle cell anemia, the median number of pain crises over 48 weeks was lower among those who received oral therapy with l-glutamine, administered alone or with hydroxyurea, than among those who received placebo, with or without hydroxyurea.
For further reference log on to http://DOI: 10.1056/NEJMoa1715971
Source : The New England Journal of Medicine