Glucagon as rescue pen for severe Hypoglycemia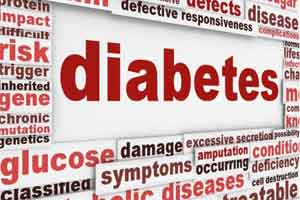 The new drug application (NDA) for ready-to-use, room-temperature stable liquid glucagon rescue pen for the treatment of severe hypoglycemia in people with diabetes has been accepted for review by the U.S. Food and Drug Administration (FDA), announced Xeris Pharmaceuticals.
"If approved, the Xeris glucagon rescue pen would be the first ready-to-use, liquid-stable glucagon in an auto-injector to treat severe hypoglycemia. Compared to the current glucagon rescue option for people with diabetes who are at risk for severe hypoglycemia, the Xeris glucagon rescue pen would eliminate the need for reconstitution and dramatically simplify the preparation and administration process," said Paul R. Edick, Chairman and Chief Executive Officer of Xeris Pharmaceuticals.
Read Also: Gastric banding as effective as metformin in stabilizing diabetes
The auto-injector formulation bagged NDA approval based on positive results from multiple Phase 3 clinical trials evaluating the efficacy, safety, and utility of the Xeris glucagon rescue pen auto-injector in treating severe hypoglycemia when compared with currently marketed glucagon emergency kits among adults, children and adolescents with type 1 diabetes.
In one study (N=80), the data showed similar speed to relief between the Xeris glucagon auto-injector (GAI) and the conventional glucagon emergency kit (GEK) for autonomic and neuroglycopenic symptoms, as well as global feelings of hypoglycemia.
Another study (N=80) found comparable efficacy between GAI- and GEK-treated patient groups with all patients being successfully rescued from insulin-induced hypoglycemia without other rescue therapy. Almost all patients (97.4%) who received GAI achieved a plasma glucose >70mg/dL or at least a 20mg/dL increase within 30 minutes of glucagon.
The key study results illustrating the efficacy and tolerability of the glucagon rescue pen for both adults and children with diabetes were presented during the 78th Scientific Sessions of the American Diabetes Association (ADA), June 22-26, 2018.
Read Also: People with low vitamin D3 at high risk of developing diabetes
In addition, positive data from Human Factors usability and reliability studies demonstrating the functional efficacy of the Xeris glucagon rescue pen supported the NDA submission. The results of one of these studies were presented during the Advanced Technologies and Treatments for Diabetes (ATTD) conference in February 2018.
Glucagon is the standard of care for treating severe hypoglycemia. According to the American Diabetes Association (ADA), glucagon should be prescribed for all individuals at increased risk of clinically significant hypoglycemia, defined as blood glucose <54 mg/dL (3.0 mmol/L).
Source : press release