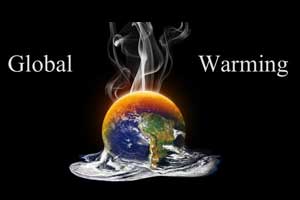 Global warming is a serious threat to aging and urban populations and people with chronic health conditions. Global warming has led to debilitating health conditions in people around the world.
The study published in The Lancet medical journal has reported that changee in climate is making more people susceptible to heat exposure endangering a greater risk of heart and kidney disease, heat stress, and other heat-related killers.
Especially, residents of Europe and the eastern Mediterranean are more vulnerable than Africa and south-east Asia due to many older people living in densely populated cities.
In a similar study published in  Clinical Journal of the American Society of Nephrology, Medical Dialogues has earlier reported that climate change is likely to accelerate rates of chronic kidney disease worldwide as rising temperatures and heat stress harm kidneys.
Read Also: Global Warming May up Chronic Kidney Disease
According to Hilary Graham, one of the authors of the study, trends in the impacts of climate change, exposures and vulnerabilities show an unacceptably high risk for health, now and in the future.
The Lancet Countdown on Health and Climate Change involved work from 27 academic institutions in disciplines from health to engineering to ecology, plus expertise from the United Nations and intergovernmental agencies across the world.
World Health Organization (WHO) reported that climate change affects many factors influencing health, including clean air and water, food and shelter and envisioned that between 2030 and 2050, climate change could cause an additional 250,000 deaths a year due to malnutrition, diarrhea, malaria and heat stress.

Read Also: Higher temperatures cause gestational diabetes: Study
The report found that in 2017, nearly 157 million vulnerable people were exposed to heatwaves and around 153 billion hours of labor were lost last year due to heat exposure.
Moreover, small changes in temperature and rainfall can result in large changes in the transmission of certain infectious diseases spread via water and mosquitoes, such as cholera, malaria and dengue fever.
The study concluded that anthropogenic climate change threatens to undermine the past 50 years of gains in public health, and conversely, that a comprehensive response to climate change could be "the greatest global health opportunity" of the 21st century.
For reference log on to
https://www.thelancet.com/journals/lancet/article/PIIS0140-6736(18)32594-7/fulltext