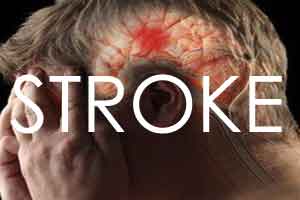 Gingko biloba may help boost memory and brain's 'command and control' function after stroke.It's more effective than use of aspirin alone, indicate clinical trial results.
The herbal extract, gingko biloba, may be more effective at boosting memory and the brain's 'command and control' function in stroke survivors, than the use of aspirin alone, suggest the results of a clinical trial, published in the online journal Stroke & Vascular Neurology.
Stroke survivors are at heightened risk of failing brain power, including impaired memory and a decline in organisational and reasoning skills (executive function), as well as dementia, particularly if they don't get treated promptly.
Gingko biloba extract has long been used as a traditional herbal treatment in China for a range of conditions, including depression, memory loss, and confusion, and is widely available as a food supplement.
The researchers wanted to see if it might help lessen or halt the cognitive decline associated with the aftermath of a blood clot in the brain (ischaemic stroke).They therefore randomly assigned 348 people to daily treatment with either 450 mg of gingko biloba extract, given in three doses, plus 100 mg of aspirin, or 100 mg of aspirin alone for six months.
Everyone started their treatment within 7 days of being admitted to one of five different hospitals after having had an ischaemic stroke. Their average age was 64.The gingko biloba used contained more protective, and fewer harmful, chemicals than the extract that has typically been used in previous studies, say the researchers.
The study participants took a validated neuropsychological test (Montreal Cognitive Assessment score or MoCA) at the start of the trial, and then 12, 30, 90 and 180 days later to check for any cognitive impairment, including a decline in executive function. A lower MoCA score, which ranges from 0 to 30, indicates a greater degree of cognitive impairment.
Eighteen patients dropped out of the trial, so the final analysis was based on 330 people.The test results at 12, 30, 90 and 180 days showed that those given the combination treatment had higher scores for cognitive skills, including memory, and executive function than those given aspirin alone.
They also had a greater degree of functional capacity 12 and 30 days after the start of treatment, indicating a greater improvement in neurological deficit– for example, muscle weakness, impaired reflexes, and speech problems following their stroke.
During the six month trial, few side effects were reported, indicating that gingko biloba plus aspirin was safe.
The vascular health of the trial participants was subsequently monitored for nearly two years, and showed little difference between the two groups: 16 people in the combined treatment group, and 20 in the aspirin group had further problems, including recurrent stroke, mini-stroke, aneurysm, and abnormal heart rhythm (atrial fibrillation).
The researchers point to some caveats. Both the clinicians and the patients knew which treatment they had been assigned to, which may have skewed the results, and the monitoring period was not very long.
Further longer terms studies looking at stroke severity would be needed, before any more definitive conclusions could be reached.Nevertheless, they highlight experimental studies, showing that gingko biloba protects against the nerve cell death associated with blood clots in the brain, possibly by increasing blood flow in the cerebral arteries.
A Medical practitioner with a flair for writing medical articles, Dr Kamal Kant Kohli joined Medical Dialogues as an Editor-in-Chief for the Speciality Medical Dialogues. Before Joining Medical Dialogues, he has served as the Hony. Secretary of the Delhi Medical Association as well as the chairman of Anti-Quackery Committee in Delhi and worked with other Medical Councils of India. Email: drkohli@medicaldialogues.in. Contact no. 011-43720751