New guidelines no longer recommend short-acting beta2-agonists for asthma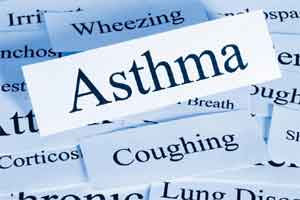 The Global Initiative for Asthma (GINA) has released guidelines for the management and prevention of asthma for adults and children older than 5 years. The new recommendations are developed on the basis of the culmination of a 12-year campaign by GINA to obtain strategies for improving the treatment of mild asthma.
Asthma is a condition characterized by inflamed, narrow and swelled airways producing extra mucus. This makes breathing difficult and triggers wheezing, shortness of breath and coughing.
The 2019 GINA strategy report the most important changes in asthma management in 30 years. For safety, GINA no longer recommends treatment with short-acting beta2-agonists (SABA). This is based on strong evidence that SABA although provides short-term relief of asthma symptoms, does not provide protection to patients from severe exacerbations, Further, the regular use of SABA increases exacerbations risk.
Major Recommendations-


The GINA now recommends the use of controller treatment containing inhaled corticosteroids (ICS) in asthma patients, to reduce their risk of serious exacerbations.


For mild asthma, as-needed low-dose ICS and low-dose formoterol are recommended. If formoterol is not available, the patient should take low-dose ICS whenever SABA is taken.


ICS-containing treatment should be initiated as soon as possible after the diagnosis of asthma.


Asthma medications should be added or deleted as the frequency and severity of the patient's symptoms change, as follows:




Step 1: As-needed low-dose ICS-formoterol


Step 2: Daily low-dose ICS plus as-needed SABA, or as-needed low-dose ICS-formoterol


Step 3: Low-dose ICS-LABA maintenance plus as-needed SABA, or low-dose ICS-formoterol maintenance and reliever therapy


Step 4: Low-dose ICS-formoterol as maintenance and reliever therapy, or medium-dose ICS-LABA maintenance plus as-needed SABA


Step 5: Refer for expert investigation and add-on treatment







Supporting the changes in the GINA guideline, a recent study published in the New England Journal of Medicine, demonstrated that budesonide-formoterol is superior to albuterol for as-needed exacerbation prevention in mild asthma. Budesonide is an inhaled corticosteroid (ICS) and formoterol is a long-acting beta-agonist (LABA), whereas albuterol is a short-acting beta-agonist (SABA).
Reference: Global Initiative for Asthma. Asthma management and prevention for adults and children older than 5 years. A pocket guide for health professionals. 2019. https://ginasthma.org/wp-content/uploads/2019/04/GINA-2019-main-Pocket-Guide-wms.pdf
Source : Global Initiative for Asthma