Genetic Testing for Hereditary Breast Cancer: American Society of Breast Surgeons Guidelines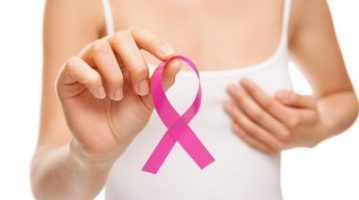 The American Society of Breast Surgeons has released new guidelines for genetic testing that medical professionals can use to assess hereditary risk for breast cancer.
Genetic testing plays a key role in assessing the risk of breast cancer. As a result of improvement in genetic sequencing techniques, there has been a fast development in genetic testing methods.
The guideline has been developed by experts after a literature review that included large datasets, basic and clinical science publications, and recently updated national guidelines.
Key recommendations


Breast surgeons, genetic counselors, and other medical professionals knowledgeable in genetic testing can provide patient education and counseling and make recommendations to their patients regarding genetic testing and arrange testing.


When the patient's history and/or test results are complex, referral to a certified genetic counselor or genetics professional may be useful.


Genetic testing should be made available to all patients with a personal history of breast cancer


Recent data support that genetic testing should be offered to each patient with breast cancer (newly diagnosed or with a personal history). If genetic testing is performed, such testing should include BRCA1/BRCA2 and PALB2, with other genes as appropriate for the clinical scenario and family history.


For patients with newly diagnosed breast cancer, identification of a mutation may impact local treatment recommendations (surgery and potentially radiation) and systemic therapy. Additionally, family members may subsequently be offered testing and tailored risk reduction strategies.


Patients who had genetic testing previously may benefit from updated testing


Every patient being seen by a breast surgeon, who had genetic testing in the past and no pathogenic variant was identified, should be re-evaluated and updated testing considered. In particular, a patient who had negative germline BRCA1 and 2 testing, who is from a family without pathogenic variants, should be considered for additional testing.


Genetic testing performed prior to 2014 most likely would not have had PALB2 or other potentially relevant genes included and may not have included testing for large genomic rearrangements in BRCA1 or BRCA2


Genetic testing should be made available to patients without a history of breast cancer who meet NCCN guidelines


Unaffected patients should be informed that testing an affected relative first, whenever possible, is more informative than undergoing testing themselves. When it is not feasible to test the affected relative first, then the unaffected family member should be considered for testing if they are interested, with careful pre-test counseling to explain the limited value of "uninformative negative" results. It is also reasonable to order a multi-gene panel if the family history is incomplete (i.e., a case of adoption, the patient is uncertain of the exact type of cancer affecting family members, among others) or other cancers are found in the family history, as described above


Variants of uncertain significance are DNA sequences that are NOT clinically actionable


This type of result needs to be considered as inconclusive, and the patient should be managed based on their risk factors and not influenced by this result