Gene therapy may improve visual acuity in choroideremia : Phase 2 study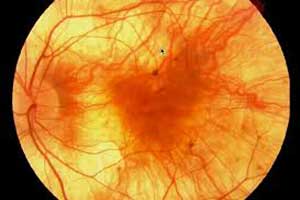 In a phase 2 study, Researchers have found that with gene therapy best corrected visual acuity may be sustained in patients with choroideremia. The researchers suggest that BCVA may be a viable primary outcome in advanced cases.
Choroideremia is a condition characterized by progressive vision loss that mainly affects males. The first symptom of this condition is usually an impairment of night vision (night blindness), which can occur in early childhood. A progressive narrowing of the field of vision (tunnel vision) follows, as well as a decrease in the ability to see details (visual acuity). The vision impairment in choroideremia worsens over time, but the progression varies among affected individuals. However, all individuals with this condition will develop blindness, most commonly in late adulthood.
Choroideremia is inherited in an X-linked recessive pattern. The CHM gene is located on the X chromosome, which is one of the two sex chromosomes.
Byron L. Lam, MD, and colleagues at Bascom Palmer Eye Institute administered a high dose of AAV2-REP1 (Nightstar Therapeutics) as a subfoveal injection in six men with genetically confirmed advanced choroideremia. REP1, or Rab escort protein 1, is a CHM gene product that is absent in choroideremia.
During the study,Intraoperative microscope-integrated OCT was used to guide the injections, as well as monitor the procedure. The fellow eye was used as control.
Although there were no serious adverse events , conjunctival hemorrhage, anterior chamber cells, vitreous cells, subretinal fluid and cataract were reported and were attributable to being likely caused by vitrectomy and subretinal fluid injection surgery.
At end of month 24, one patient had a 10 letter gain and another had a five letter gain; BCVA remained stable in the remaining four patients.
"We noted no significant BCVA improvement over time in any of the untreated eyes, indicating that improvement in BCVA could be used as a viable primary outcome for future choroideremia gene therapy trials for patients with advanced choroideremia," the authors wrote. – by Patricia Nale, ELS
For more details click on the link: DOI: https://doi.org/10.1016/j.ajo.2018.09.012
Source : With inputs from Am J Ophthalmol