Gene Mutation Causes Gallbladder Cancer: Study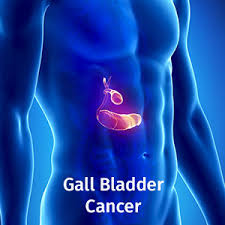 Now Gallbladder cancer is no more non curable disease, after a lot of research of gallbladder cancer, finally India has found its treatment.
Recently, Tata Memorial Hospital released a series of papers on gall bladder cancer, indicating that a mutation in two genes are responsible for ball gall bladder cancer.
In the detailed study published in Lancet Oncology, the study suggested that there are more number of cases reported in North and Northeast India along the Ganga and Brahmaputra belt. About 1400 patients were diagnosed by Parel-based hospital along with the United States National Cancer Institute. Over 7 lakh single nucleotide polymorphisms (SNPs) were studied in patients to find out the real cause.
Speaking on the reason behind gallbladder cancer and its cause,ICMR director Dr Saumya Swaminathan said, "Gallbladder cancer has high variability in India. It is common in some regions and absents in others. ICMR will do further research."
What is Gene Mutation?
A gene mutation is a permanent alteration in the DNA sequence that makes up a gene, such that the sequence differs from what is found in most people. Mutations range in size; they can affect anywhere from a single DNA building block (base pair) to a large segment of a chromosome that includes multiple genes.
SNPs are responsible for making genes in the body and the research found mutation in ABCB4 and ABCB1 genes in most patients which experts believe could be a reason for gall bladder cancer.
ICMR Professor Rajesh Dikshit said, "ABCB4 and ABCB1 genes are responsible for transport mechanisms from the liver to the gallbladder. Mutation in ABCB4 and ABCB1 gene can affect bile formation and increase salt in body. This can cause cancer,"
The Tata Memorial Hospital will be carrying forward its research along with Banaras Hindu University and the Dr B Borooah Cancer Institute in Guwahati. The focus of this study will be to find if gall bladder cancer is caused by heavy metals found in the Ganga and the Brahmaputra, if local tobacco and mustard oil consumption may be responsible, and whether specific bacteria found in the two rivers could lead to increased cancer risk.
Talking more about the study, Principal author Dr Sharayu Mhatre said, "Our future research will throw more light on whether a cluster of factors, including genetic mutation, are responsible for gall bladder cancer. This cancer is being passed on for generations in that belt, reports Express
To Read the full study in Lancet Journal, click on the following link
Common genetic variation and risk of gallbladder cancer in India: a case-control genome-wide association study
Source : With inputs