................................ Advertisement ................................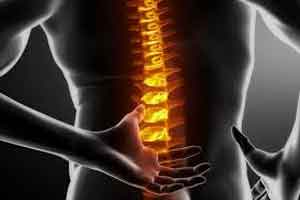 In a Meta-analysis of eight published trials in unselected patients, Dr. Harsha Shanthanna and associates evaluated the role of gabapentinoids in adults with long-term lower back pain. The researchers have confirmed that gabapentinoids offer little benefit, either alone or in combination with other analgesics. In addition to this, they provide a high rate of adverse effects and therefore their use in unselected long-term low back pain is currently not supported.These findings support NICE guidance not to use these drugs to treat long-term lower back pain.
Chronic Low Back Pain (CLBP) is very common, with a lifetime prevalence between 51% and 80%. In the majority, it is nonspecific in nature and multifactorial in etiology. Pregabalin (PG) and Gabapentin (GB) are gabapentinoids that have demonstrated benefit in neuropathic pain conditions. Despite no clear rationale, they are increasingly used for nonspecific CLBP.
The researchers searched Electronic databases of MEDLINE, EMBASE, and Cochrane from their inception until December 20th, 2016. Randomized control trials reporting the use of gabapentinoids for the treatment of CLBP of >3 months duration, in adult patients were included. Study selection and data extraction were performed independently by paired reviewers. Outcomes were guided by Initiative on Methods, Measurement and Pain Assessment in Clinical Trials guidelines, with pain relief and safety as the primary outcomes
................................ Advertisement ................................
They found that
Gabapentin provided a non-significant improvement in pain compared to placebo. The standardized mean difference (SMD) was 0.22 units (95% confidence interval [CI] -0.5 to +0.07) on a patient-reported scale of 0 to 10, where lower numbers indicate less pain (three studies, 185 participants).
Pregabalin was less effective at reducing pain than the other medications. The SMD was 0.42, which is a moderate effect in favour of the other drugs (95% CI 0.20 to 0.64). This was from a Meta-analysis of three studies (332 participants), one of which compared pregabalin with an antidepressant class drug (amitriptyline), one a type of anti-inflammatory (celecoxib) and one paracetamol combined with an opioid (Tramacet).
Adverse events were more common with gabapentin and included dizziness, fatigue, difficulty thinking, and visual disturbances.
It was concluded that while GB showed minimal improvement of pain compared to placebo, pain relief with PG was inferior compared to the active analgesic group. GB and PG were both associated with increased risk of dizziness compared with placebo or the active comparator, respectively. GB was additionally associated with increased risk of fatigue, visual disturbances, and difficulties with mentation compared with placebo.
................................ Advertisement ................................
For more details click on the link: https://doi.org/10.1371/journal.pmed.1002369
Dr Kamal Kant Kohli-MBBS, DTCD- a chest specialist with more than 30 years of practice and a flair for writing clinical articles, Dr Kamal Kant Kohli joined Medical Dialogues as an Editor-in-Chief for the Speciality Medical Dialogues section. Besides writing articles, as an editor, he proofreads and verifies all the medical content published on Medical Dialogues including those coming from journals, studies,medical conferences,guidelines etc.
Before Joining Medical Dialogues, he has served at important positions in the medical industry in India including as the Hony. Secretary of the Delhi Medical Association as well as the chairman of Anti-Quackery Committee in Delhi and worked with other Medical Councils in India. Email: editorial@medicaldialogues.in. Contact no. 011-43720751
To know about our editorial team click here
................................ Advertisement ................................