Gabapentin superior to pregabalin in chronic Sciatica: JAMA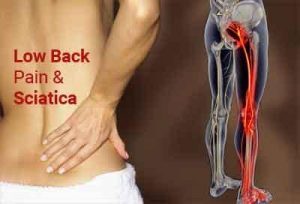 In a single-center, tertiary referral public hospital, researchers investigated gabapentin (GBP) vs pregabalin (PGB) head to head for the treatment of chronic sciatica (CS). It was found that both pregabalin and GBP were significantly efficacious. But fewer and less severe adverse events noted with GBP support its superiority. The researchers therefore recommended initiating gabapentin before pregabalin to permit optimal crossover of medicines.The study appeared in Journal of American Medical Association.
Gabapentin (GBP) and pregabalin (PGB) are both used to treat chronic sciatica (CS) but which is better of the two was aim of study.
In a double-blind, double-dummy crossover trial of PGB vs GBP for management of CS at half the estimated final sample size.The researchers randomised a total of 20 patients from March 2016 to March 2018,out of which  2 were excluded with 1 lost to follow-up and the other requiring urgent surgery unrelated to the study.They recruited patients attending a specialist neurosurgery clinic with unilateral CS in this trial.
The chronic sciatica was defined as pain lasting for at least 3 months radiating into 1 leg only to, at, or below the knee level.The researchers determined the imaging (magnetic resonance imaging with or without computed tomography) corroborating a root-level lesion concordant with symptoms and/or signs.The participants were randomly assigned to receive GBP (400 mg to 800 mg 3 times a day) then PGB (1The researchers concluded50 mg to 300 mg twice daily) or vice versa, each taken for 8 weeks.Pain intensity (10-point visual analog scale) at baseline and 8 weeks was assessed as the primary outcome.Disability and severity/frequency of adverse events were assessed as the secondary outcomes.
It was found that in the clinical trial of pregabalin vs gabapentin in 18 patients with chronic sciatica gabapentin was found superior to pregabalin with greater reduction of leg pain intensity and fewer adverse events.
The researchers concluded that Gabapentin was superior to pregabalin and should be commenced before pregabalin to permit optimal crossover of medicines.
For further reference log on to :
doi:10.1001/jamaneurol.2018.3077