GA with halogenated anaesthetic gases increases dementia risk in elderly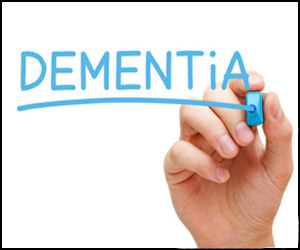 Patients who are priorly exposed to halogenated anesthetic gases during general anaesthesia show symptoms of dementia than who are not, revealed a recently published study in Acta Anaesthesiologica Scandinavica.
Elderly patients commonly develop a condition called the postoperative cognitive decline in which they experience lapses in memory and attention, but it usually does not last for more than a few weeks. Most evidence suggests that receiving general anesthesia during the course of surgery does not increase the likelihood of developing lasting dementia. Yet it is notable something much be happening within the cells: prior studies conducted on animals and human cells demonstrate that anesthesia can increase the buildup of the proteins thought to underlie Alzheimer's disease, especially in high doses.
To investigate the possibility of dementia in elderly patients who are more exposed to anesthetics during surgery, Anna-Karin Strand and colleagues conducted a retrospective case‐control study including 457 cases from dementia ‐ registry and 420 dementia‐free controls.
The authors reviewed the medical records to determine exposure to anesthesia occurring within a 20‐year time-frame before the diagnosis or inclusion in the study. Data were analyzed using multivariate logistic regression and propensity score analysis.
The authors observed that exposure to inhalational anesthetics with halogenated anesthetics was associated with an increased risk of dementia, compared to no exposure to anesthesia in patients who aged 70 years and older, with the highest risk in ages 80‐84 years. Other risk factors are advanced age, previous head trauma, history of exposure to surgery with anesthesia. Exposure to regional anesthesia was not significantly associated with an increased risk of dementia.
In this 20‐year retrospective case‐control study, the authors conclude that there was a potential association between dementia and prior anaesthesia. Exposure to general anaesthetics with halogenated anaesthetic gases was associated with an increased risk of dementia.Exposure to other types of anaesthesia was not associated with dementia‐risk. It is difficult to draw reliable conclusions from this study and further studies regarding this topic are warranted.
Source
DOI:
10.1111/aas.1
3302