Future of Liver Surgery is Minimally Invasive: JAMA study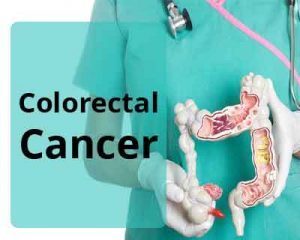 Laparoscopic surgery in the resection of liver metastases from colorectal cancer was found more advantageous than open surgery and up to 70% of patients prefer this minimally invasive surgical approach in high-volume centers, according to a new study published in the journal JAMA Surgery. The elevated use of laparoscopy is based on increased feasibility, widening of eligibility criteria for patients, enhanced clinical effectiveness, and oncologic outcomes.
In patients with colorectal liver metastases, surgery becomes the primary treatment option. However, there is widespread use of laparoscopic surgery nowadays. So, there is a need to confirm the benefits of minimally invasive liver surgery (MILS) in patients with complex disease states.
Francesca Ratti and his associates conducted a study to compare outcomes of laparoscopic surgery with those of open surgery for liver metastases from colorectal cancer, focusing on the characteristics of modern MILS and therefore overcoming possible selection bias related to different policies for patients' eligibility for MILS over time.
The study included 885 resections for colorectal liver metastasis. There were 104 patients in the MILS group, 58 men, and 46 women, with an average age of 62. Patients in this group had undergone 28 major resections (26.9%) and 76 minor ones (73.1%).
The open surgery group involved 412 patients, including 181 women and 231 men with a median age of 60. Patients in this group had undergone 111 major resections (26.9%) and 301 minor resections (73.1%). The investigators used time-dependent propensity score matching to compare the two groups.
Read Also:
Meat, high-calorie beverages linked to High risk of Colorectal Cancer: JAMA Oncology
The primary outcomes included morbidity, mortality, functional recovery, and an interval between surgery and adjuvant treatments whereas the secondary endpoint was long-term outcomes.
Major findings:


Patients who underwent open resections had greater postoperative morbidity than those who underwent laparoscopy.


Patients in the laparoscopy group had fewer major complications compared with those who underwent open resections, as well as shorter lengths of stay.


The study concluded that an increasing proportion of patients can benefit from the advantages of laparoscopic surgery for liver metastases from colorectal cancer, even if the procedures require a high degree of technical complexity.
For reference log on to
https://jamanetwork.com/journals/jamasurgery/article-abstract/2688236
Source : With inputs from JAMA Surgery