Frozen embryo transfer linked to increased childhood cancer risk: JAMA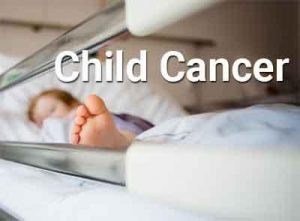 Children born after the use of fertility treatment are at a higher risk of adverse perinatal outcomes, including prematurity, low birth weight, and congenital malformations. The researchers conducted a study to find out whether children born after the use of specific fertility drugs and assisted reproductive technology at an increased risk of cancer or not.
The aim of the cohort study was to examine the association between fertility drugs and treatment procedures like in vitro fertilization, intracytoplasmic sperm injection, frozen embryo transfer and cancer risk in children.
In a Danish study, the researchers have found that the use of frozen embryo transfer was associated with a small but statistically significant increased risk for childhood cancer. This risk of cancer for children was mainly driven by an increase in two specific types of cancer -- sympathetic nervous system tumours and leukaemia, they wrote in JAMA.
The retrospective cohort study was based on Danish population-based registry data and the Danish Infertility Cohort (individual record linkage) that included 1 085 172 children born in Denmark between January 1, 1996, and December 31, 2012, linked with parental information. There were a total of 2217 children diagnosed with cancer (follow-up occurred during 1996-2015).
The researchers found that there weren't any significant links between other types of assisted productive technology with childhood cancer. These included in vitro fertilization (HR 0.96, 95% CI 0.70-1.32) and intracytoplasmic sperm injection (HR 1.33, 95% CI 0.94-1.89). Only frozen embryo transfer held a relationship with cancer. Also, no significant associations were seen between other types of infertility treatments, including the use of fertility drugs with childhood cancer.
The researchers concluded that the use of frozen embryo transfer, compared with children born to fertile women, was associated with a small but statistically significant increased risk of childhood cancer; this association was not found for the use of other types of fertility treatment examined.
Journal-JAMA
For further reference log on to :
Hargreave M, et al "Association Between Fertility Treatment and Cancer Risk in Children" JAMA 2019; DOI: 10.1001/jama.2019.18037.
Source : JAMA