Frequent HIV Testing has lead to early detection of HIV globally : CDC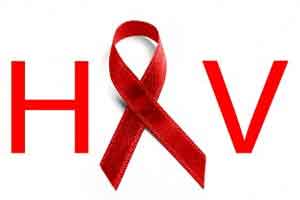 A new CDC Vital Signs report published today finds that HIV is being diagnosed sooner after infection than was previously reported. According to the report, the estimated median time from HIV infection to diagnosis was three years in 2015. CDC previously estimated that, in 2011, the median time from HIV infection to diagnosis was three years and seven months.
The seven-month improvement is a considerable decrease over a four-year period and reinforces other recent signs that the nation's approach to HIV prevention is paying off. Overall, 85 percent of the estimated 1.1 million people living with HIV in 2014 knew their HIV status. CDC estimates about 40 percent of new HIV infections originate from people who don't know they have HIV.
"These findings are more encouraging signs that the tide continues to turn on our nation's HIV epidemic," said CDC Director Brenda Fitzgerald, M.D. "HIV is being diagnosed more quickly, the number of people who have the virus under control is up, and annual infections are down. So while we celebrate our progress, we pledge to work together to end this epidemic forever."
Getting an HIV test is the first step to learning how to reduce future risk for people who do not have HIV and to starting treatment and getting the virus under control for people living with HIV. Taking HIV medicine as prescribed allows people with the virus to live a long, healthy life and protect their partners from acquiring HIV.
"If you are at risk for HIV, don't guess — get a test," said Jonathan Mermin, M.D., M.P.H, director of CDC's National Center for HIV/AIDS, Viral Hepatitis, STD, and TB Prevention. "The benefits are clear. Prompt diagnosis is prevention. It is the first step to protecting people living with HIV and their partners."
CDC recommends testing all people ages 13-64 for HIV at least once in their lifetime, and people at higher risk for HIV at least annually. Healthcare providers may find it beneficial to test some sexually active gay and bisexual men more frequently (e.g., every three to six months).
The Vital Signs analysis found that the percentage of people at increased risk for HIV who reported getting an HIV test the previous year has increased. Despite that progress, too few are tested. A multi-city study found that people who reported that they did not get an HIV test in the last year included 29 percent of gay and bisexual men, 42 percent of people who inject drugs, and 59 percent of heterosexuals at increased risk for HIV. The same study also found that seven in 10 people at high risk who were not tested for HIV in the past year saw a healthcare provider during that time — signaling a missed opportunity to get high-risk individuals tested as frequently as needed.
The Vital Signs analysis suggests that, without increased testing, many people living with undiagnosed HIV may not know they have HIV for many years. A quarter of people diagnosed with HIV in 2015 lived with HIV for seven or more years without knowing it.
In 2015, estimated timing from HIV infection to diagnosis varied by risk group and by race/ethnicity.


Estimated timing from HIV infection to diagnosis ranged from a median of five years for heterosexual males to two-and-a-half years for heterosexual females and females who inject drugs. The median was three years for gay and bisexual males.


Estimated timing from HIV infection to diagnosis ranged from a median of four years for Asian Americans to two years for white Americans and about three years for African Americans and Latinos.


"Ideally, HIV is diagnosed within months of infection, rather than years later," said Eugene McCray, M.D., director of CDC's Division of HIV/AIDS Prevention. "Further increasing regular HIV testing and closing testing, diagnoses and treatment gaps is essential to stopping HIV in our communities."
CDC funding supports more than 3 million tests across the country each year that identify on average more than 12,000 people with HIV who were not previously diagnosed — accounting for one-third of all HIV diagnoses a year in the United States.
Source : Press Release