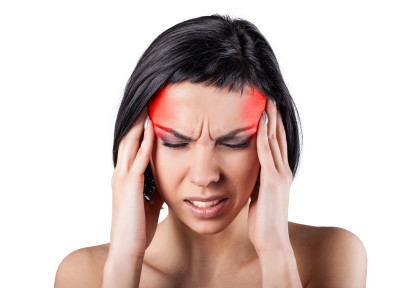 The U.S.Food and Drug Administration (FDA) has approved AJOVYTM (fremanezumab-vfrm) injection for the preventive treatment of migraine in adults, announced  Teva Pharmaceutical Industries Ltd.
AJOVY, a humanized monoclonal antibody that binds to calcitonin gene-related peptide (CGRP) ligand and blocks its binding to the receptor, is the first and only anti-CGRP treatment for the prevention of migraine with quarterly (675 mg) and monthly (225 mg) dosing options.
"With limited availability of preventive treatment options, AJOVY provides physicians with an important new option for their patients," said Hafrun Fridriksdottir, Executive Vice President, Global R&D at Teva. "This approval furthers our ongoing commitment and experience in neurological conditions like a migraine."
AJOVY bagged the approval after it was evaluated in two Phase III, placebo-controlled clinical trials that enrolled patients with disabling migraine and was studied as both a stand-alone preventive treatment and in combination with oral preventive treatments. In these trials, patients experienced a reduction in monthly migraine days during a 12-week period. The most common adverse reactions (≥5 percent and greater than placebo) were injection site reactions.
Read Also:Lasmiditan– New drug for prompt and effective migraine relief

AJOVY can be administered in office by a healthcare professional or at home by a patient or caregiver. No starting dose is required to begin treatment. AJOVY is contraindicated in patients with serious hypersensitivity to fremanezumab-vfrm or to any of the excipients. Hypersensitivity reactions, including rash, pruritus, drug hypersensitivity, and urticaria were reported with AJOVY in clinical trials. The most common adverse reactions (≥5% and greater than placebo) were injection site reactions.
A migraine is a disabling neurological disease that affects more than 36 million people in the United States," said Stephen Silberstein, lead investigator of Phase III clinical trial program for AJOVY. "About 40 percent of people living with a migraine may be appropriate candidates for preventive treatment, yet the majority of them are untreated. I am pleased to have another treatment option that may allow my patients to experience fewer monthly migraine days."