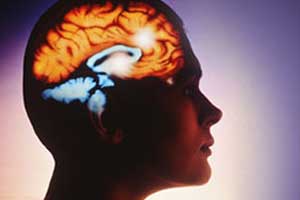 In patients with an episodic migraine, administration of subcutaneous fremanezumab compared with placebo resulted in a reduction in the mean number of monthly migraine days, according to a study published in the  Journal of the American Medical Association.
David W. Dodick, neurology consultant at Mayo Clinic Arizona in Phoenix, and colleagues conducted the randomized controlled trial to assess the efficacy of fremanezumab compared with placebo for prevention of an episodic migraine with a monthly dosing regimen or a single higher dose.
A migraine is a chronic neurologic disease that has a negative impact on daily activities of the patient. The medications approved until now by the US Food and Drug Administration (FDA) for its prevention are subject to certain shortcomings including variable treatment responses, low adherence over time, and troublesome adverse effects. Thus, new treatment options with improved efficacy, tolerability and a better understanding of the disease's pathophysiology are needed for such patients.
Fremanezumab is a fully humanized monoclonal antibody that targets calcitonin gene-related peptide (CGRP) which is one of the potential pharmacologic targets for both acute treatment and prevention of migraine. It is being developed by Teva Pharmaceuticals for the prevention of a migraine.
The trial was conducted at 123 sites in nine countries. Participants, aged 18 to 70 years with episodic migraine, were randomized to receive subcutaneous monthly dosing of fremanezumab (290 participants, 225mg at baseline and weeks 4 and 8), a single higher dose of fremanezumab (291 patients, 675mg at baseline, placebo at weeks 4 and 8), or placebo (294 participants); 90.4% of participants completed the trial.
Key findings:
From baseline to 12 weeks, mean migraine days per month decreased from 8.9 days to 4.9 days in the fremanezumab monthly dosing group, from 9.2 days to 5.3 days in the fremanezumab single-higher-dose group, and from 9.1 days to 6.5 days in the placebo group.
The difference between monthly dosing and single dosing vs placebo was −1.5 and −1.3 days, respectively.
The most common adverse events that led to discontinuation were injection site erythema, injection site induration, diarrhea, anxiety, and depression.
"Among patients with an episodic migraine in whom multiple medication classes had not previously failed, subcutaneous fremanezumab, compared with placebo, resulted in a statistically significant 1.3- to a 1.5-day reduction in the mean number of monthly migraine days over a 12-week period. Further research is needed to assess effectiveness against other preventive medications and in patients in whom multiple preventive drug classes have failed and to determine long-term safety and efficacy," the authors concluded.
For further details click on the link: 10.1001/jama.2018.4853