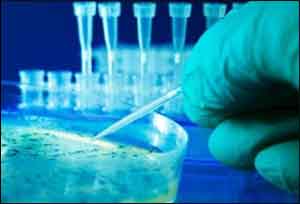 A new study indicates that Fosfomycin — an 'old' antibiotic may be key to fight multi-drug resistant bacteria At present the oral formulation of the drug is only approved as a 3-gram single dose for the treatment of uncomplicated cystitis.According to the study, a dosing regimen of 6-12 grams per day divided into 3 doses is required for the treatment of systemic multi-drug-resistant bacterial infections.Fosfomycin is a broad spectrum antibiotic that inhibits the early stages of the bacterial cell wall synthesis.
"Importantly, we show that there is a viable alternative to the lengthy and thus costly development of new antibiotics. The often scattered knowledge in literature and in the clinic is waiting to be combined and can be used immediately in a confirmatory clinical trial," said senior author Dr. Jasper Stevens, of the University Medical Center Groningen, in The Netherlands.
For more details click on the link : Pharmacology Research & Perspectives, 2018; 6 (1): e00378 DOI: 10.1002/prp2.378
The following two tabs change content below.
Anjali Nimesh
Anjali Nimesh Joined Medical Dialogue as Reporter in 2016. she covers all the medical specialty news in different medical categories. She also covers the Medical guidelines, Medical Journals, rare medical surgeries as well as all the updates in medical filed. She is a graduate from Dr. Bhimrao Ambedkar University. She can be contacted at editorial@medicaldialogues.in Contact no. 011-43720751
Latest posts by Anjali Nimesh (see all)