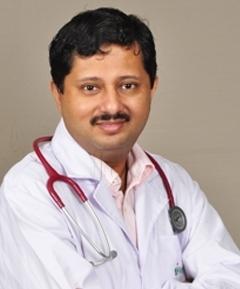 Mumbai: Doctors at Fortis Hospital, Mulund conducted its first pediatric bone marrow transplant on a 12 year old boy from Himachal Pradesh recently. The patient was suffering from Hodgkin's Lymphoma but has been completely cured now after the successful maiden procedure at the hospital. The team of doctors was led by Dr Subhprakash Sanyal, Hematologist, Fortis Hospital, Mulund in Mumbai.
Hodgkin's Lymphoma is a type of lymphoma. Some of the symptoms associated with the disease are fever, night sweats, weight loss and symptoms due to bulky lymph nodes. There will be non-painful enlarged lymph nodes in the neck, axilla, and the groin. A majority of these cases are caused by a virus Epstein – Barr virus (EBV).  It is very nicely cured by chemotheraphy but only 10-15% cases are problematic. The boy was treated with Stem Cell Transplant where higher dose of chemotherapy flowed by autologous. Since its inception in Fortis Hospital, Mulund in 2014, they completed 19 BMT cases.
Speaking about the procedure, Dr Subhprakash Sanyal said, "The grit and determination with which the boy fought bravely with the dreaded disease is inspiring. With a resolve like that, half the battle was already won when he was admitted for treatment here. After treatment and 3 months of close monitoring and follow ups, the patient was discharged as tests show complete metabolic remission. He is now completely cured."
The clinical challenge in the case was that the biopsy results revealed, when after 6 lengthy and painful cycles in almost 6 months, incomplete remission. After careful planning, the team of clinicians decided to use chemotherapy followed by Stem Cell Therapy. The procedure involves removal and harvesting of stem cells from the patient. This is followed by high dosage of chemotherapy followed by infusion of stem cells back into the blood stream through a catheter. A follow up PET CT scan after 3 months confirmed that a transplant was a success. The boy, now cured is asked to attend follow up sessions every 3 months for the next 5 years.
"Cancer is a disease that demands to be diagnosed early for a successful treatment. While a lot has been talked about self-examination, there is still serious lapses in communicating the urgency of swift diagnosis. The alarming rate at which cancer is affecting people every year, it is essential that we talk and profess our voice in favour self-examination. The successful treatment will help our little friend from Himachal return to a normal life with much better quality of life," added Dr Sanyal.
Cancer is among the leading causes of death worldwide. In 2012, there were 14 million new cases and 8.2 million cancer-related deaths worldwide. The number of new cancer cases will rise to 22 million within the next two decades. More than 60% of the world's new cancer cases occur in Africa, Asia, and Central and South America; 70% of the world's cancer deaths also occur in these regions. Cancer is the second leading cause of death globally, and was responsible for 8.8 million deaths in 2015. Globally, nearly 1 in 6 deaths is due to cancer.[i] In India, an estimated 2.5 million people are living with cancer. Every year little over 7 lakh new cases are reported in the country.[ii]
Dr Subhprakash Sanyal has 8 years of experience in diagnosis and treatment of patients with hematological diseases including hematological malignancies particularly.