Fortis doctors treat Iraqi baby born with Bladder Exstrophy and Episadias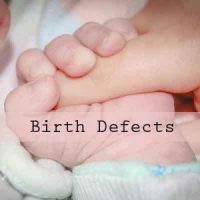 Bengaluru : A team of doctors at Fortis Hospital are reported to have successfully treated a 2-month-old Iraqi baby suffering from a rare birth defect called Bladder Exstrophy and Episadias.
"Baby Ameer Hayder Thaey was born with his urinary bladder exposed outside of his body due to the incomplete formation of the tissues and bones in the pelvic region.
The bladder, muscles and bones had defects which needed to be corrected," Urology and Transplant Surgeon at Fortis Hospital, Mohan Keshavamurthy said in a statement here.
He said, "The procedure for treatment involved following a meticulously planned sealing of the entire bladder and penile area."
The surgery for episadias, which is a malformation of the penis causing the urethra to be formed on the upper part of the penis, was done by reconstructing the penis by Cantwell Ransley procedure, Keshavamurthy said.
Ameer suffered from Bladder Exstrophy with episadias abnormality, where the skin over the lower abdominal wall is not formed properly, he said, adding the complex procedure involved a multi-speciality team of doctors which took 10 hours to treat the rare condition.
Ameer's grandfather, said, "When Ameer was born, we noticed that he was passing urine through his belly.
We wanted to seek treatment immediately. However, we could not get proper medical care."
"Once we get to know about the expertise of Fortis Hospitals in treating such babies, we immediately came down to the city for treatment," he added.
Source : PTI