For HIV patients, one month anti TB course prevents tuberculosis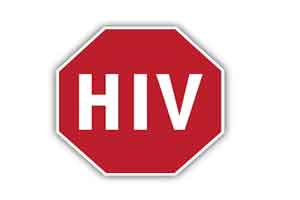 New Delhi:For HIV patients, one month course effectively prevents tuberculosis. Shortcourse (1 month of daily treatment) of rifapentine plus isoniazid is no less effective than 9 months of daily isoniazid alone for the prevention of tuberculosis (TB) in people with human immunodeficiency virus (HIV) infection. These are the results of a new open-label trial published in the New England Journal of Medicine.
Tuberculosis is the leading killer of patients with human immunodeficiency virus (HIV) infection. The World Health Organization has recommended isoniazid for prevention of HIV-related tuberculosis. But still, clinicians and HIV treatment programs are reluctant to use it due to their concerns about the emergence of drug resistance, drug toxicity, and adherence to 6 to 9 months of treatment. Although shorter courses of rifamycin-based preventive therapy are effective in HIV-infected patients, the use of these regimens is also limited.
Richard Chaisson, a professor of medicine at Johns Hopkins University School of Medicine in Baltimore, and colleagues compared the efficacy and safety of a 1-month regimen of daily rifapentine plus isoniazid (1-month group) with 9 months of isoniazid alone (9-month group) in HIV-infected patients who were living in areas of high tuberculosis prevalence or who had evidence of latent tuberculosis infection.
The randomized study enrolled 3,000 volunteers and followed for at least 3 years. Of these patients, 54% were women; the median CD4+ count was 470 cells per cubic millimeter, and half the patients were receiving antiretroviral therapy.
The primary endpoint was the first diagnosis of tuberculosis or death from tuberculosis or an unknown cause. Noninferiority would be shown if the upper limit of the 95% confidence interval for the between-group difference in the number of events per 100 person-years was less than 1.25.
All the patients in the study—which included adults and children over 12 —had a positive test for latent tuberculosis. People with known or suspected active TB were excluded. The rifapentine dose was adjusted by weight. Patients assigned to the 1-month group were actually given 8 weeks to take all their pills and people assigned to 9 months of treatment were given 54 weeks so they could resume their therapy if side effects became too severe.
Key Findings Include:


2% were diagnosed with TB or died from the disease regardless of which of the two regimens they followed.


The risk of side effects was comparable in both groups.


90% of the people getting isoniazid for 9 months completed their treatment, the rate was 97% in the group getting two drugs for 7 months.


Both the treatments worked on whether or not the patient had a latent TB infection.


While only 1% of patients in the 1-month group discontinued therapy because of toxic effects, the rate was 2% in the 9-month group.


The rates of side effects grade 3, 4, or 5 were 3% in both groups.


Neutropenia ranked grade 3 or higher was seen in 2% of the 1-month group and 1% of the 9-month group.


The study, conducted at 45 sites in 10 countries, was known as BRIEF TB/A5279.
For further reference log on to 10.1056/NEJMoa1806808
Source : With inputs from New England Journal of Medicine