FDA clears laser for chronic low back pain for first time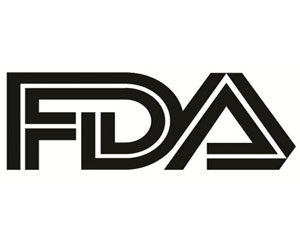 FDA grants first market clearance to laser for chronic low back pain.
The Food and drug administration has granted approval to FX 635, a low-level laser for temporary relief of chronic, nociceptive musculoskeletal pain.
The Food and Drug Administration has taken this step after Erchonia corporation announced another successful clinical trial.This grants another first for Erchonia, which started the low-level laser category in January 2002. That year, the Food and Drug Administration issued its first 510(k) market clearance for any low-level laser based on Erchonia's clinical trial for chronic neck and shoulder pain.
This new indication for chronic low back pain is the only laser to be market cleared by the FDA. Erchonia's long history and dedication to the science of low-level laser therapy has led to 22 FDA 510(k) market clearances based on their patented laser systems.
About the study: Erchonia through the pre-IDE process worked with the U.S. FDA on study design and success criteria. The success criteria were defined as a minimum of a 30% decrease in chronic low back pain and 35% of patients in the treated group would experience the minimum pain reduction compared to the placebo group. Overall, 72% of patients met the success criteria. Steven Shanks, President of Erchonia stated, "We believe we have demonstrated that the use of non-thermal lasers has proven to be a far better option for treating low back pain than that of opioids or NSAIDS."
A recent study published in JAMA in 2018 titled "The Space Randomized Clinical Trial" looked at chronic low back pain with opioids and NSAIDS over 1 year. Opioids demonstrated a 30% reduction in pain and NSAIDS proved a 34.5% reduction in pain. The publication concluded that "Results do not support initiation of opioid therapy for moderate to severe back pain or hip or knee osteo arthritis pain".
Taking into consideration the minimal effectiveness (30%) and the opioid crisis along with the side effects of NSAIDS for chronic low back pain, doctors and patients may now have safer, more effective option for chronic low back pain of musculoskeletal origin that has been proven successful with no side effects or adverse events.
Charlie Shanks, vice president of Erchonia, said this clearance gives the company the first whole-body indication based on Level 1 clinical data.
"While our previous clearances from the FDA have already set us apart from the rest of the therapeutic laser industry, until now, they have all been limited to specific areas of the body," Shanks said in a
statement
.
"Based on these results, the fact that there are no known negative side effects, and that it's non-addictive, our low-level laser technology should be considered first," he added. "It's more effective than opioids or NSAIDS when treating chronic musculoskeletal pain when you compare the SPACE study results with those Erchonia submitted to the FDA."